If you still need some inspiration for a Halloween costume, check out this incredible modern day Aladdin.
Using a hoverboard as his magic carpet, Mo Khan posted a video of himself, floating around and casually cruising through traffic.
Khan even takes the time to pick up a meal, travelling through a drive-thru at a local takeaway.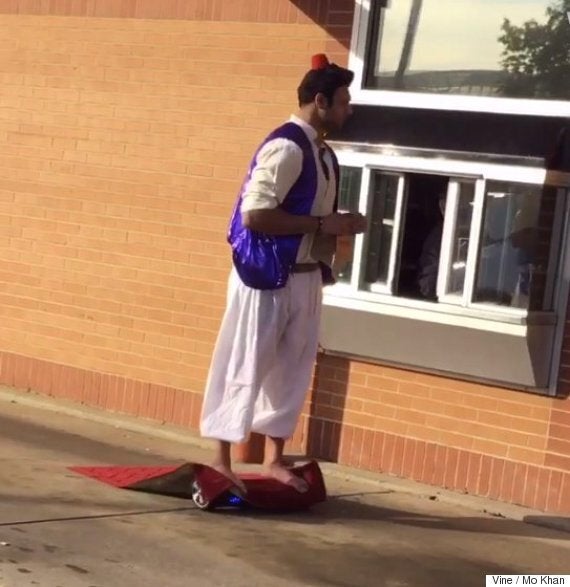 This man has won Halloween
The genie-us uploaded the video on Vine on 27 October and it has since been looped over 19 million times, which is pretty impressive.
Khan illustrates how easy it is to fuse 90's pop culture with the newest of technologies in 2015, with hilarious results.
It's hard to believe that Aladdin, released in 1992, wouldn't have had the powers of a hoverboard.
Watch the magic happen in the clip above. Be sure to click the volume button for the full Aladdin experience.
Popular in the Community