The problematic popstar has angered fans in Oslo, by storming off stage, after a dispute with some fans in the front row, which occurred as he was trying to clear up some spilt drinks. Yes, really.
One fan videoed in the incident, and while we understand that Justin really wanted to mop up the water, it's fair to say he overreacts a *little*...
The 'Baby' star had performed just one track when he called the concert off, telling the thousands of fans who'd paid decent money to see him: "I'm done, I'm not doing the show."
JB addressed his decision to walk off stage in an Instagram, sharing his own quote and adding the caption: "Sadly it's been a rough week for me, long days, no sleep, while having to be 'on' as they would say for cameras fans etc.
"In no way did I mean to come across mean, but chose to end the show as the people in the front row would not listen."
"Hopefully people will understand where I am coming from. I don't always handle things the right way but I'm human and I'm working on getting better at responding not reacting."
The singer is currently busy promoting his upcoming album 'Purpose', which is set to go head-to-head with One Direction in one of the chart battles of the year next month, and he's offered plenty of fighting talk ahead of their shared release date.
"They're not really going on the road much", he said of 1D's release date, apparently unaware that they are literally about to close their biggest world tour ever. "But we're talking about them right now, so it gives them some promo, right?
"That's probably why they did it... I think it was strategy on their part because my release date was first."
Sadly for Justin, his own promotional efforts aren't going totally smoothly, and just one day before the Oslo incident, he walked out of a Spanish radio interview, after misunderstanding the presenter's line of questioning.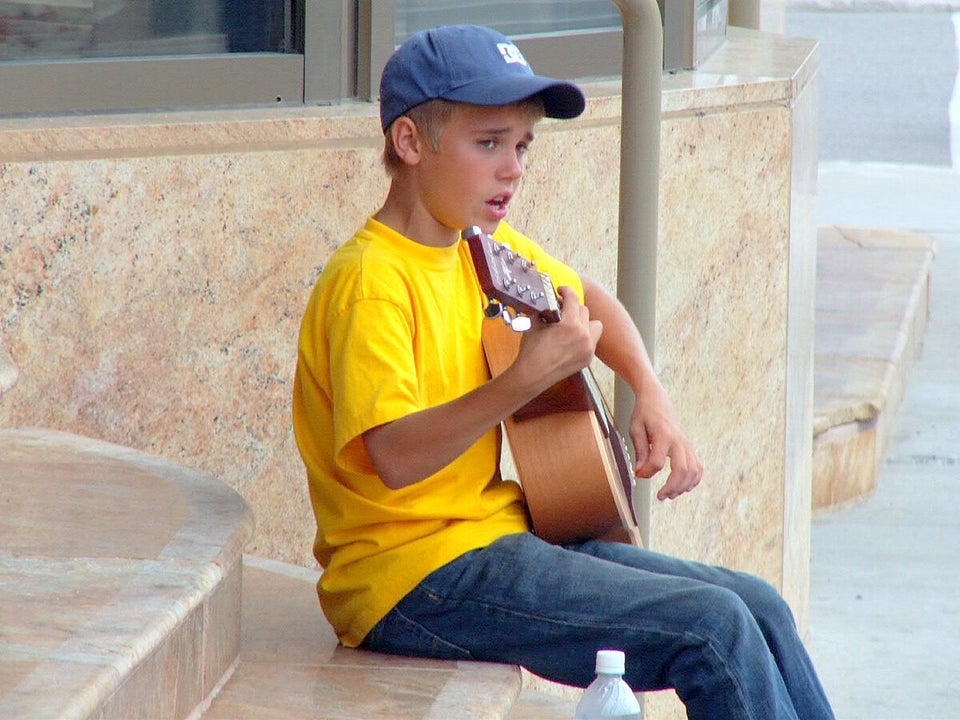 Justin Bieber: Child Star To Bad Boy
Popular in the Community