The Scottish Labour Party has been forced to take down its latest campaign video after it misspelled the word 'generation'.
The party has been mercilessly mocked for the typo which mixed-up the 'a' and the 't' and that appeared at the heart of the video introducing new leader Kezia Dugdale.
It appears the error wasn't spotted by party officials and was only noticed when eagle-eyed viewers posted screenshots of the gaffe on Twitter. The video has since been removed.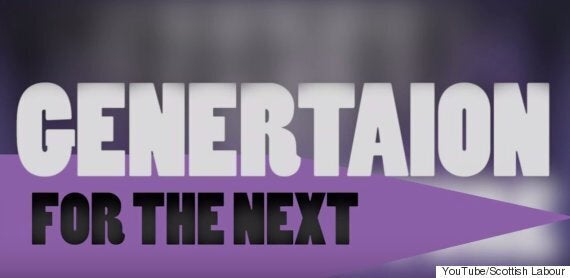 The typo was quickly spotted by eagle-eyed viewers
The Labour Party's Scottish arm is currently holding its annual conference in Perth. The video, entitled "Take a fresh look" was intended to support its central campaign theme ahead of next year's Scottish Parliament elections.
But after the video went viral for the wrong reasons, everyone is reveling in the unfortunate mistake...
But it's not the only embarrassment for the party this week.
"We are in terrible trouble, I recognise that. It's why I went for the job, because I believe the values of the Labour party are as relevant now as they have ever been," she said.
"Believing in the potential of people and using the power of government to realise that potential, that's the Labour way, I want to build a fairer and more equal country and I think over the next few weeks and months you'll see a Labour policy platform coming forward which will inspire you once again."
Popular in the Community