Shaker Aamer has landed in the UK after 5,006 days of detention without trial in Guantanamo Bay.
The 46-year-old was the last Briton being held at the detention camp, where he had been imprisoned since February, 2002.
He was cleared for release in 2007 but not freed until yesterday. He was flown by a Gulfstream Grumman-G1159 from the camp in Cuba to London's Biggin Hill airport, where the world's press was waiting to meet him, landing at 12.58pm.
His is expected to undergo a medical examination before he is reunited with his wife and four children.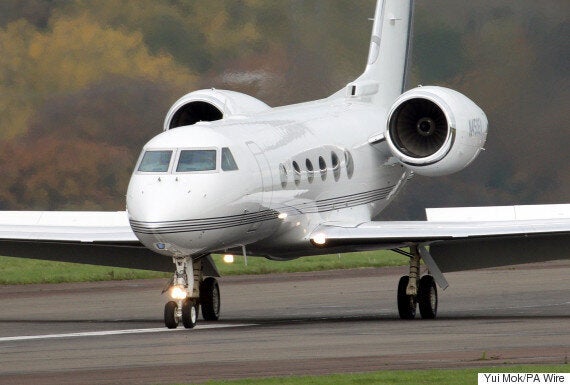 A plane believed to be carrying Shaker Aamer, the last British resident held at Guantanamo Bay, arrives at Biggin Hill airport in south east London
Story continues beneath slideshow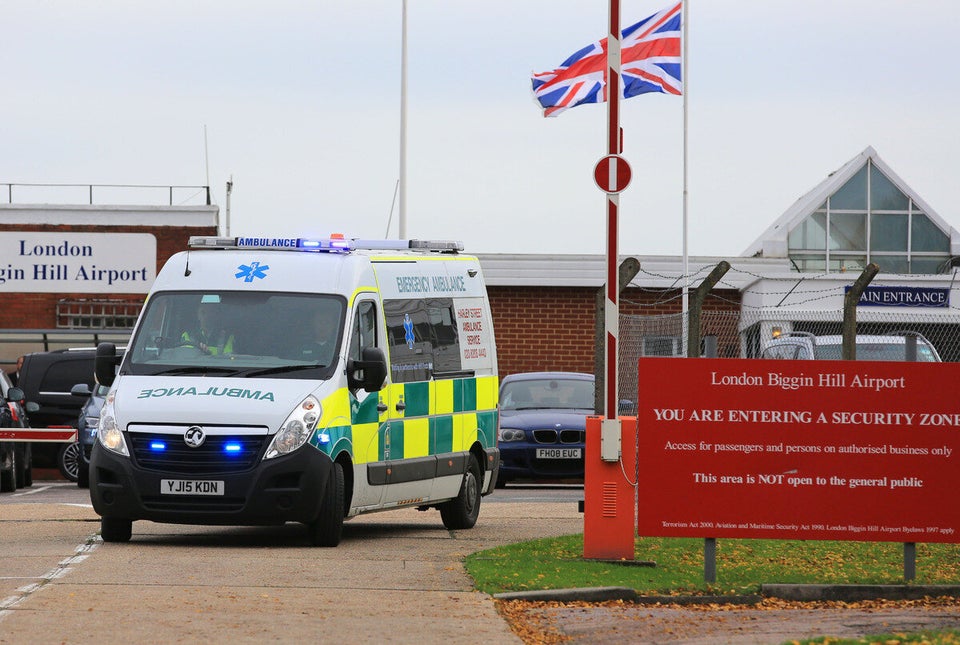 Shaker Aamer Returns To UK
Confirming his release, Foreign Secretary Philip Hammond said: "The Americans announced some weeks ago that they were going to release Shaker Aamer from Guantanamo and I can confirm that he is on his way back to the UK now and he will arrive in Britain later today."
His US lawyer Cori Crider said: "We are, of course, delighted that Shaker is on his way back to his home and his family here in the UK.
"It is long, long past time. Shaker now needs to see a doctor, and then get to spend time alone with his family as soon as possible."
The government has confirmed he will not be detained.
Mr Aamer thanked his supporters and their "devotion" on Friday.
Lord Carlile, the former independent reviewer of terrorism legislation, told the Press Association: "The state cannot arbitrarily place restrictions upon him.
"It would be quite wrong to demonise him because there is no evidence to justify demonising him in 2015.
"I am sure there will be state authorities here who would like to interview him in the hope that he will provide them with some assistance in securing the safety of the public in this country.
"My view is that he should now be given the space to spend time with his family and catch up on all he has missed while he has been detained."
During his time in captivity, Mr Aamer's lawyers said he was subjected to torture, with beatings and sleep deprivation, and held in solitary confinement for 360 days. In 2005, he lost half his body weight during a hunger strike.
His family, MPs and actors Mark Rylance and Maxine Peake have also taken part in a 24-hour fast to show their support. Mr Aamer said he cried when he read about the protests.
He was described in US military files obtained by the WikiLeaks website as a "close associate of Osama bin Laden" who fought in the battle of Tora Bora. But in 2007 the allegations against him were dropped and he was cleared for release.
Despite a formal request by then-foreign secretary David Miliband, American authorities refused to allow him to go.
In letters, Mr Aamer said he was not sure if he would know how to respond to his name after being referred to as 239 - his prison number - for more than a decade.
Popular in the Community