A 20-year-old man has been arrested after a three-hour armed siege closed a section of a busy city centre.
Police were called to Commercial Road in Portsmouth at about 12pm after receiving a report that a man had entered a shop and started making threats with a knife.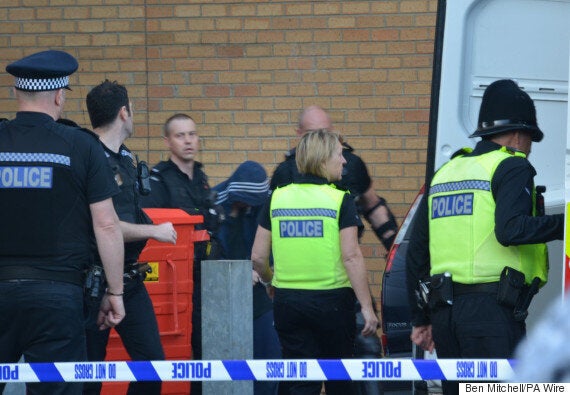 Police at the scene during the siege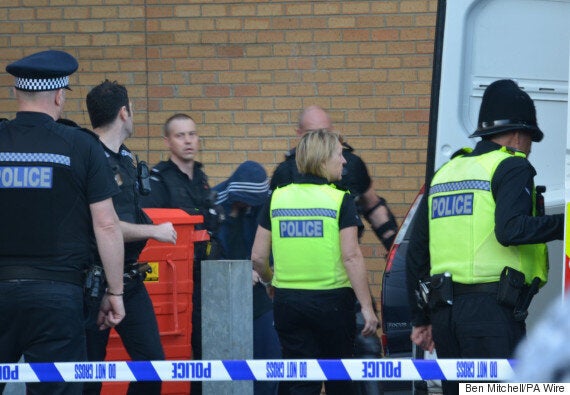 A man in his 40s suffered a cut from an alcohol gel bottle thrown during the incident, according to police.
Shortly after 3pm, a man wearing a blue hooded top over his head was led away by police officers and driven away in a police van while members of the public applauded and cheered.
A Hampshire Police spokesman said: "We can confirm a 20-year-old man from Portsmouth was arrested on suspicion of affray in the Commercial Road area of Portsmouth shortly after 3pm this afternoon (Saturday October 31) after reports of threats being made with a knife inside a business premises.
"Police received a call to Commercial Road shortly after 12pm today (Saturday). Specialist officers including negotiators were sent to the scene to help resolve the situation safely and peacefully.
"A knife was recovered by police at the scene. Cordons put in place as a precaution for public safety in Commercial Road have been lifted.
"Police would like to thank the public and businesses for their patience and co-operation.
"A separate man, aged in his 40s, received a cut when an alcohol gel bottle was thrown at him during the incident. An investigation is ongoing.
The arrested 20-year-old man is being questioned in police custody this evening (Saturday)."
Witness Declan Cordwell told the Portsmouth News: "We saw about 15 police officers, five ambulances, police with dogs and riot shields.
"There is a police helicopter flying over. It was mad, I've never ever seen anything like it."
Popular in the Community