Dating apps are increasing rates of sexually-transmitted infections and could lead to an explosion of HIV, a leading sexual health doctor has said.
"You are able to turn over partners more quickly with a dating app and the quicker you change partners, the more likely you are to get infections," he told the BBC's Newsbeat.
"What really worries me is that we are just at a tipping point for HIV.
"If enough people change partners quickly, and they've got other untreated sexually transmitted infections, it might just start an explosion of HIV in the heterosexual population. Apps could do that."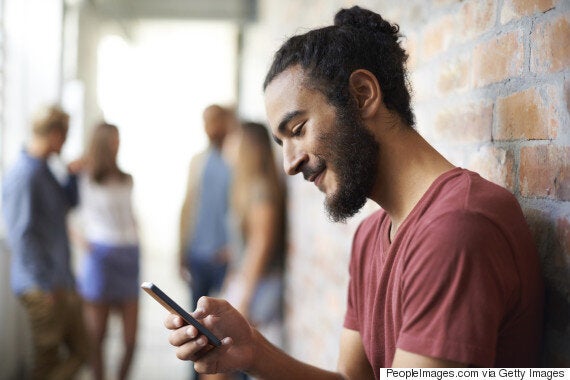 In a blog about the pressures young, gay men face in 2015, celebrity editor at HuffPost UK Matt Bagwell also links the rise of dating apps to increasing STI rates.
"Nowadays, gay bars and clubs are closing left, right and centre as guys turn to the likes of Grindr or online porn for instant gratification," he writes.
"Nowt wrong with getting your end away of course but, for many young gay men, the pressure to have sex because, well, it's everywhere these days, can be damaging.
"Don't believe me? HIV is increasing in 15-24 year-old gay men. Fact. That statistic alone proves we are failing young gay men."
However Marie Cosnard, head of trends at dating app Happn, said apps were not to blame.
"Dating apps are following wider social trends and changing behaviours that have been unfolding for decades," she said, according to the Press Association.
"There's a liberalisation of attitudes towards the number of partners, the status of relationships, towards marriage, divorce, etc.
"So the rise of any STI is not really connected to dating apps themselves. The problem is much wider.
"People need to be more educated in terms of sexual health and to take their responsibilities, no matter how and where they've met their partner."
George Kidd, chief executive of the Online Dating Association, told Newsbeat: "Our members are dating sites, not sex-encounter businesses, but we should be alert to any particular situations in which health advice is appropriate."
According to Newsbeat, it is estimated that up to two new dating apps now launch each week in the UK.
There are specialist apps for threesomes, swingers, religious groups, affairs and some reveal your STI status before you meet a potential partner.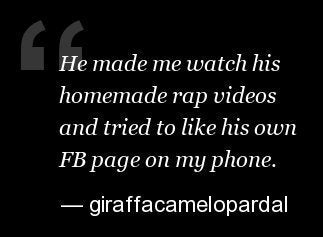 Weird Tinder Date Confessions
Related