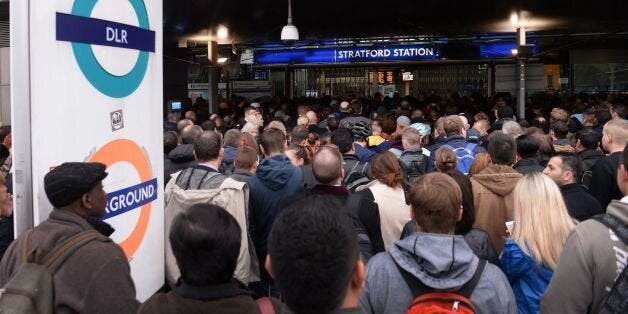 London's Docklands Light Railway will be closed all day on Tuesday and Wednesday this week, after last ditch talks aimed at calling off the 48-hour strike collapsed last-minute.
Major travel chaos has been forecast for Square Mile commuters - those who rely on rail transport to Britain's financial hub in Canary Wharf.
Workers in London were warned that the strike would go ahead as planned, and told to expect far more crowded conditions on alternative transport, namely London Underground, for the next two days.
Up to 300,000 people will be affected and forced instead to use bikes, Tube and overground train services instead. Extra buses will run on popular closed routes too.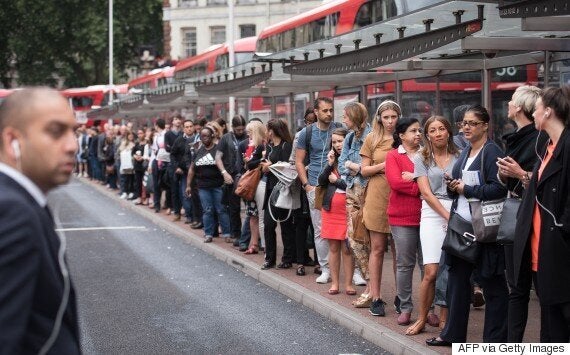 Tube strikes earlier this year resulted in chaos for tens of thousands
"It is unlikely that any DLR services will run," Transport for London's DLR director, Rory O'Neil, warned passengers in advance of the strike.
Thousands hoped that talks between union bosses and TfL management on Friday would have led to this week's industrial action being called off, but they collapsed and were re-started unsuccessfully on Monday.
Business leaders have condemned the strike, lambasting it as a "headache for employers", but union bosses fought back, accusing train operators of "sheer intransigence".
KeolisAmey, the company charged with oversight of DLR services, is accused of trying to "bulldoze" changes to working conditions and of a "creeping culture of bullying and intimidation of staff."
The company's managing director, Kevin Thomas, responded: "We have held a number of meetings with RMT representatives in recent weeks and it is clear that all of the issues they have raised can be resolved or, in some cases, removed from the dispute and managed through the established appropriate channels."
The DLR is 'driverless', and operates completely automatically, but each train must carry a "captain" - the person charged with taking control in the event of an emergency.
No trains are allowed to run without a captain on board.
Popular in the Community