Former British-based Guantánamo Bay detainee Shaker Aamer, was flown home last week after being freed from 13 years in captivity.
It has now been revealed that Aamer was so mistrustful of his US captors that he did not eat anything on the plane flying him home for fear it may have been spiked.
The 46-year-old former prisoner "did not eat or drink anything after boarding the plane at Guantanamo. He was still fearful that they might spike it with something, even at this very late stage," his doctor said.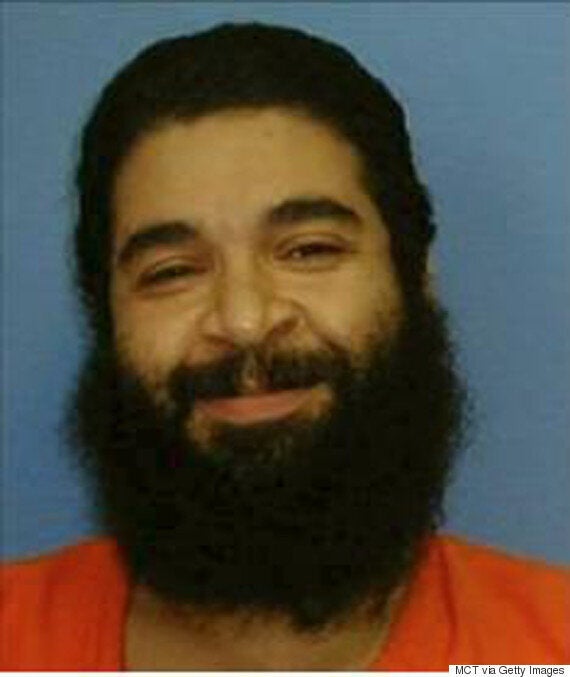 Shaker Aamer has revealed he did not eat or drink anything after boarding the plane at Guantanamo
David Nicholl, who is part of Aamer's post-release medical team, told the Mail On Sunday that Aamer had "very serious problems trusting doctors after what happened to him".
During his time in detention, Aamer claims his blood was forcibly taken and that he was force-fed when he went on hunger strike.
It is thought that he is now going to bring legal proceedings against the British Government over its alleged complicity in his mistreatment.
Aamer has said he was originally seized by bounty hunters while working as a charity worker in Afghanistan in 2001 shortly after the 9/11 attacks.
The Saudi national was handed over to US forces and in February 2002 he was transferred to Guantanamo Bay and accused of aiding al Qaida.
But in 2007 the allegations against him were dropped and he was cleared for release.
Despite a formal request by then foreign secretary David Miliband, American authorities refused to allow him to go.
Aamer's lawyers say during his captivity, he was tortured and held in solitary confinement for 360 days. In 2005, he lost half his body weight during a hunger strike.