A pooch dubbed "the saddest dog in the world" has found a temporary foster home, all thanks to the internet.
Lana the labrador was returned to the rescue shelter she'd originally come from, because her owners were worried about their children's safety.
Upon her return, staff at Rescue Dogs Match (RDM) in Canada took a photograph of the one-and-a-half-year-old pooch, who had her head against the wall of the enclosure and looked devastated to be back there.
They then posted an urgent plea on Facebook to find her a new foster home which has proven to be a huge success.
Lana was originally rescued by RDM when she was a puppy.
"She came to us with some fear issues and guarding issues," reads a Mighty Mutts Facebook post. "Although her guarding issues were non-existent when she was adopted, they did recently begin to surface."
Lana was adopted by a family but they soon had to return the dog to the rescue shelter because she snapped at her owner.
Because the family had children, they decided they weren't the right people to give Lana a permanent home.
But when Lana was returned to the shelter, her life fell apart. She became unresponsive, withdrawn and for an entire day she wouldn't even move.
"She just shut down," said Ayoub. "It's almost like her world shut down."
Over time, she began to go on walks - but only with two of the shelter's volunteers. It was then that staff at the shelter posted an urgent appeal to find her a new home.
"Lana is still a timid girl in unknown environments," reads the Mighty Mutts Facebook page.
"When she is with people she knows and trusts, she is a silly and sweet. Lana is great left alone, good with other animals (cats/dogs), however, she will exhibit guarding behaviours around food with other animals."
Staff now hope to find her a more permanent home with an "experienced handler".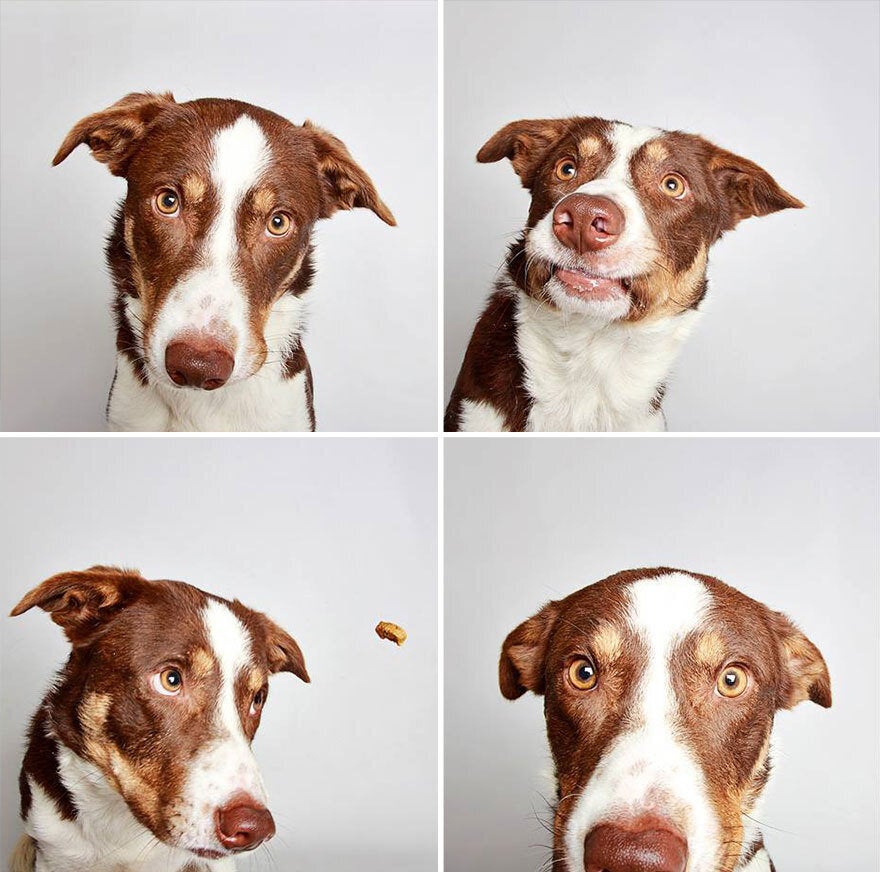 Photo Booth Dogs
Related