About 100 Spring Valley High students left their classes on Friday morning in support of Ben Fields, who was sacked on Wednesday after footage of him slamming a student to the ground and tossing her across the room was circulated on the internet.
Pupils said they did not want the former police officer's reputation to be "ruined", adding: "He's still a good guy."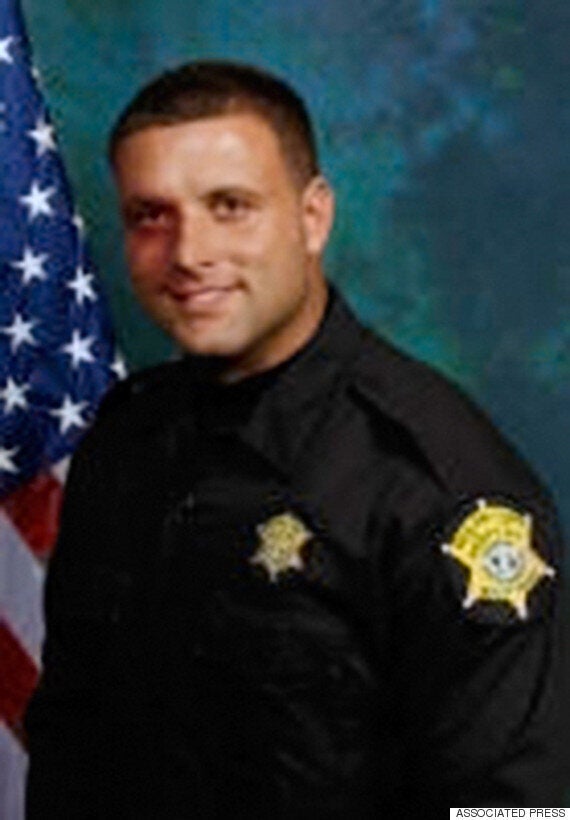 Pupils left their classrooms for about 10 minutes, with many of them wearing homemade T-shirts with slogans such as "Free Fields" and "Bring Back Fields".
Principal Jeff Temoney told parents in a letter: "I reminded them that Spring Valley High is all about the business of teaching and learning, so it's time to go back to class.
"Students returned to class in an orderly fashion. Students were back in class in less than 10 minutes."
She added: "We don't want his reputation to be ruined because of something that happened on Monday."
Fields was caught on camera slamming the pupil to the ground after she refused to leave the classroom.
Richland County Sheriff Leon Lott said that Fields' actions were "unacceptable" as the girl posed no threat to anyone.
But Sheriff Lott added: "The student was not allowing the teacher to teach and not allowing the students to learn. She was very disrespectful and she started this whole incident.
"It doesn't justify his actions. But again, she needs to be held responsible for what she did."