'Doctor Foster' will be returning for a second series, the BBC have confirmed today.
Following a dramatic finale to the first series last month, 'Doctor Foster's writer Mike Bartlett has revealed he plans to tell the next chapter in the rocky romantic tale of Gemma's life.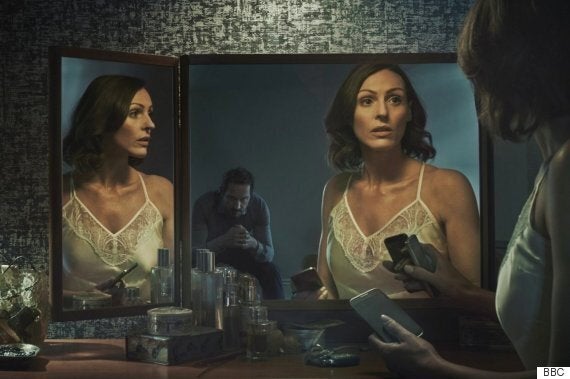 Suranne Jones and Bertie Carvel will be returning in a second series of 'Doctor Foster'
He says today: "I've been astounded by the response to Doctor Foster. So I'm thrilled that alongside Drama Republic and the phenomenal Suranne Jones, we're now going to tell the next chapter in Gemma's story. Her life in Parminster may look better on the surface, but as she will discover to her cost, every action has its consequences eventually. No one comes through hell unscathed."
10.1million viewers - the BBC's second biggest audience for a drama this year behind 'Call the Midwife' - tuned in to see whether Gemma (Suranne Jones) would forgive her husband Simon (Bertie Carvel) for cheating on her with a younger woman, or whether he would have his comeuppance for his long-running betrayal.
In the event, following a dramatic dinner party which saw all secrets laid out on the dinner table, and Simon assaulting his wife after he thought she had harmed their son, viewers saw the cheating husband get to make a new life with his new partner and future child, while Gemma kept their son, their home and her reputation as a doctor restored.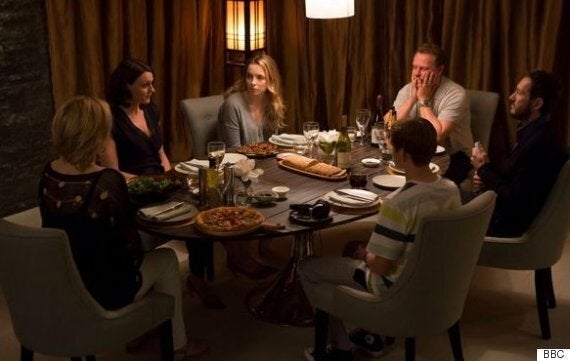 The finale's dinner party found secrets uncovered, betrayals revealed
Suranne Jones, who gained a whole new fanbase with her portrayal of the wife who would not take betrayal lying down (except with the neighbour) says today: "After discussions with Drama Republic and the wonderful Mike Bartlett I am thrilled to announce we will all be reunited to tell Gemma's next chapter, and I can't wait for the audience who invested in these characters to find out what explosive twists and turns Mike has in store.
Now we can look into what happens to a woman after divorce, when deceit and revenge have taken their toll. What a gift of a part and a dream to work with Mike again!"
Exec producer, Drama Republic's Roanna Benn, has said how happy she is to have the chance to continue the story, saying of her writer, "Mike is keen to keep interrogating what is the right and wrong way to behave in the most surprising and exhilarating way possible."
So more shocks are evidently in store. The nation awaits.