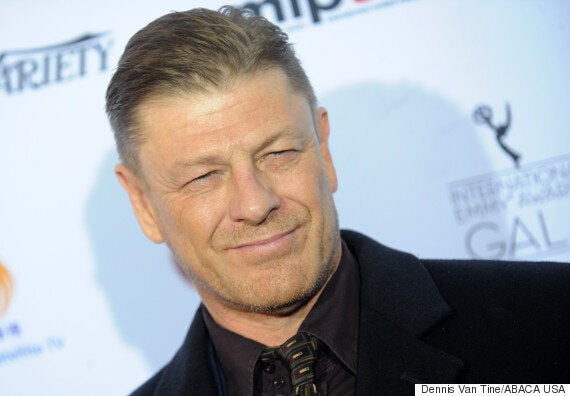 Bean, 56, was speaking to reporters speaking about his new show
Bean said: "This Is England was great – and you remember Gary Oldman doing The Firm? Magnificent. Jimmy McGovern – I love his writing, and I'm a big fan of him and Alan Clarke.
"That's my personal choice, and that's what I'm good at. But it's a make-believe view of England that our friends across the pond seem to prefer."
Bean was speaking at a press conference about his new series, 'The Frankenstein Chronicles' in which he plays Inspector John Marlott in 19th century London.
He drew similarities between the show and modern Britain: "There's a lot about this story that resonates today. From the social issues to the cover-ups. It all sounds familiar and nothing's changed."
Bean described himself as an old Labour supporter and Corbyn as "sticking up for the working-class man and it's time we heard that voice again".
No doubt Corbyn will welcome support from such a high-profile figure after a weekend in which the right-wing press once again tried to tar his image by dredging up old news.
The papers - the Daily Mail, Daily Express and The Telegraph - concentrated on one line from a speech from 2013 in which the Labour Leader says: "I'm not sure what there is to commemorate about the First World War."
They then went on to claim Corbyn "denounced" the money that was to be spent on - amongst other things - the huge display of ceramic poppies that filled the moat around the Tower of London last year.
The full text of the video (above) however, paints a more nuanced picture.
Corbyn said: "[Scottish socialist and first Labour MP] Keir Hardie was a great opponent of the First World War and apparently next year the government is proposing to spend shedloads of money commemorating the First World War. I'm not sure what there is to commemorate about the First World War other than the mass slaughter of millions of young men and women, mainly men, on the Western Front and all the other places.
"And it was a war of the declining empires and anyone who's read or even dipped into Hobsbawm's great work of the early part of the 20th century, written post World War, presaged the whole First World War as a war between monopolies fighting between [inaudible] markets.
"The reason I say this is next year the government are planning this celebration and I think that's an opportunity for us. It's an opportunity to discuss war and discuss peace and to put up an alternative point of view."
Despite this, even MPs were quick to level accusations at Corbyn.
Tory MP, Tom Tugendhat, said: ""Commemoration of sacrifice is not glorification of war, as anyone who has fought knows only too well. Not to remember would be a betrayal of that courage."
Ukip MEP, Mike Hookem, said: "He is lucky that he lives in a country where he can enjoy free speech but it's thanks to those men who fought for our freedom in 1914-1918 that he can.
"Once again Jeremy Corbyn has shown how out of touch he is with the nation's sentiments during the centenary of The Great War."
Corbyn's comments did have support though.
'The Frankenstien Chronicles' will air on ITV Encore starting 11 November.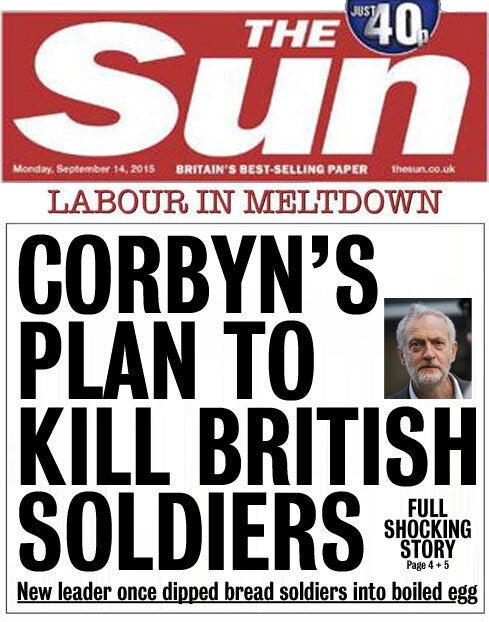 Other Jeremy Corbyn Front Pages For The Sun (LIST)