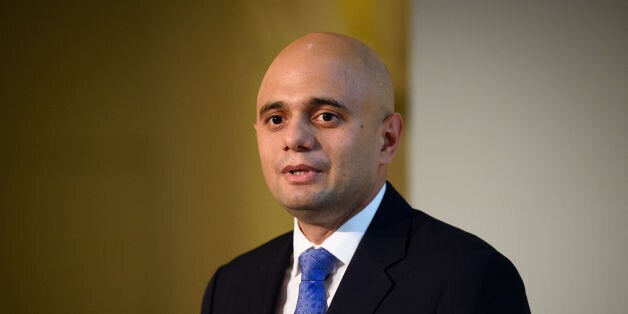 Business Secretary Sajid Javid appears to have u-turned on making striking workers tell police how they plan to use Twitter two weeks ahead of any industrial action.
The Department for Business and Skills today dropped the plans, which were set to be part of the Trade Union Bill currently going through parliament.
The measures would have required those taking part in strikes to inform police how they planned to use social media sites, including Facebook and Twitter.
This afternoon, the Government published its response to the consultation on the Bill, and although it appeared to backtrack on the controversial policy, a spokesperson insisted it was not a u-turn.
Skills Minister Nick Boles wrote: "The Government has no intention of making every individual on the picket line give their names to the authorities.
"Nor do we want to stop strikers using social media or require them to seek police approval for Tweets before they are posted. There is also nothing in the Bill that facilitates the illegal practice of blacklisting.
"However, to remove all doubt we will table amendments to the picketing clause of the Bill that clarify our intentions."
The climb down was welcomed by trade unionists, but many called for further changes to the Bill.
Ms O'Grady said: "The government is clearly beginning to feel the pressure to amend this draconian and unnecessary bill. It was a ridiculous plan to make unions give two weeks' notice on their use of Facebook and Twitter during strikes and to spell out a fortnight ahead what would be written on protest placards.
"However, today's announcement doesn't change the fact that this Bill is a huge threat to civil liberties. Picket supervisors will still have to give their name and contact details to the police, and unions still face court injunctions and possible damages if an organiser forgets to wear an armband.
"The fundamental right to strike remains under attack. Ministers are pushing ahead with plans to allow employers to break strikes with agency workers, and to tie unions up in red tape."
A TUC spokesperson said: "Up until yesterday the government was consulting on making give unions give the police two weeks' written notice on their use of Facebook and Twitter during strikes, including giving notice of 'what those blogs and websites will set out'.
"They were also proposing that if unions failed to provide this information accurately they could face fines of up to £20,000. The consultation did not specify if this related to only official union accounts, or if applied to accounts run by local union reps and activists.
"Even though ministers have climbed down on this, picket supervisors will still have to give their name and contact details to the police, and under government plans unions will still face court injunctions if an organiser forgets to wear an armband.
"The Trade Union Bill remains a huge threat to civil liberties and the fundamental right to strike."
Dave Ward, General Secretary of the Communication Workers Union, was also unimpressed by the apparent climbdown.
He said: "This is a tactical move that the Government was always likely to make.
"We cannot allow this apparent concession to take away attention from what is a vicious and uncalled for attack on working people."
Other measures in the Bill criticised by trade unionists include allowing employers to hire agency workers to cover for permanent employees during a strike.
The Bill would also introduce a 50 per cent turn out threshold for industrial action ballots, making unions giving 14 days notice of any action, instead of the current seven.
Angela Eagle MP, Labour's Shadow Business Secretary, welcomed the changes but the Government are "not going nearly far enough."
She said: "The Tories must now recognise that this proposed law is an attack on people's basic rights at work and we will keep up the fight to oppose the Bill in its entirety, because it is bad for workers and it is bad for businesses right across the UK."
A spokesperson for the Department of Business and Skills played down the announcement, and said: "The measures were never in the Trade Union Bill. They were consulted on and will now not go ahead.
"This is not a u-turn. We consulted on whether to include further measures on intimidation in the Trade Union Bill because we are determined to stamp out aggressive behaviour towards non strikers which has no place in a modern workplace."