Commuters were facing chaos outside London Bridge this morning in day two of the DLR strike.
Pictures show long queues of people standing in the rain on Wednesday morning as industrial action forced Tube bosses to close the station every few minutes to avoid over-crowding.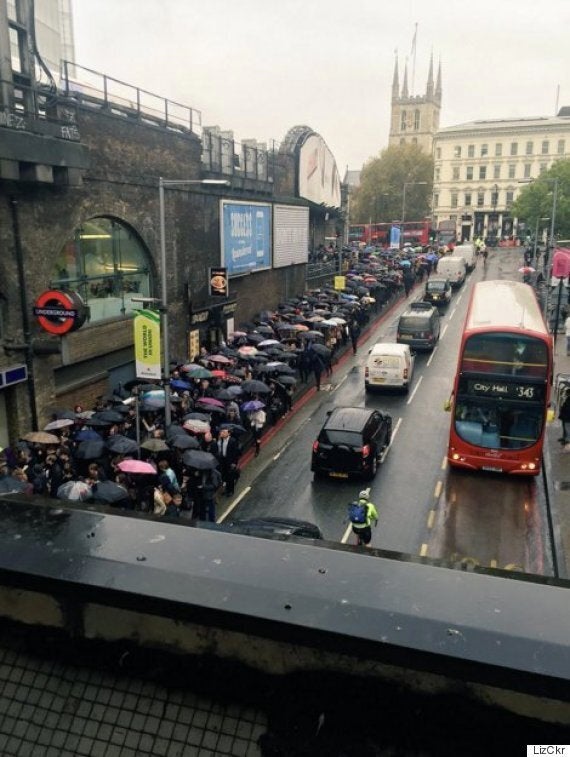 Passers-by took photos of the the crowds, which were queueing around the corner.
The DLR (Docklands Light Railway) strike ends at 4am.
The DLR was closed yesterday and today as part of a 48-our strike after last ditch talks failed.
Up to 300,000 people were expected to be affected by the industrial action.
KeolisAmey, the company charged with oversight of DLR services, is accused of trying to "bulldoze" changes to working conditions and of a "creeping culture of bullying and intimidation of staff."
Although the DLR is 'driverless', operating completely automatically, each train must carry a "captain" - the person charged with taking control in the event of an emergency.
If there is no captain on board then no trains are allowed to run.