The five things you need to know on Wednesday November 4, 2015...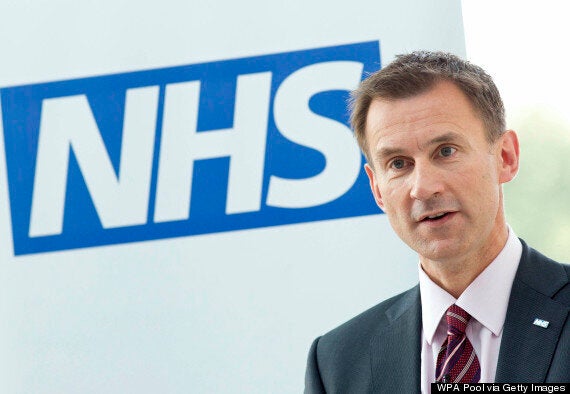 Fears of an NHS winter crisis stalk Whitehall this year more than most, not least as the Government wants to avoid any adverse PR at a time when wider spending cuts are being rammed through non-health departments.
Defusing a damaging row with junior doctors over 7-day working is key, and Jeremy Hunt's 11th hour offer to boost pay by 11% is a classic union-boss negotiating tactic to ahead of a strike ballot.
But Hunt, ever keen to play his Mr Reasonable card, is perhaps less trusted among some doctors than even Andrew Lansley. The withering criticism of medics of Hunt is now almost an art form, partly because they believe Hunt has levelled plenty of snark at them and the BMA. Hunt's main beef about death rates at weekends is ridiculed as a simple headed misunderstanding of statistics (and some docs point to Hunt's flirtation with homeopathy as proof of his unscientific approach to life).
The Health Secretary's emollient tones contrast with his iron determination to do something about those death rates. Nice Dr Jekyll by day, nasty Mr Hyde by night, is junior docs' perception and overnight some believe the pay rise is a mere sleight of hand. They also say this isn't about pay but safety (and a letter in the Mail from 371 emergency consultants makes that case today). It's also about a reasonable expectation of family life for many junior doctors with families and childcare.
Hunt was on the Today prog, stressing his general election mandate from the British people, and pleas for the BMA to be 'reasonable'. Strangely, he was not on air live to chat with BMA junior docs chief Dr Johann Malawana, who remains unconvinced.
2) ANDALE! ANDALE! IPA! IPA!
The putative Investigatory Powers Act (or draft bill, to be precise) is finally unveiled today as Theresa May makes an Oral Statement to MPs straight after PMQs. Yesterday, the PM told Cabinet that this was "one of the most important pieces of legislation" of the entire five-year Parliament.
The main lines this morning are that internet firms would be required to store your 'internet connection records' for 12 months. This data would consist of a basic domain address, and not a full browsing history of pages within that site or search terms entered.
The Home Office have overnight briefed also some fresh safeguards to stop town halls abusing their powers, and the Telegraph splashes on prison sentences for council staff who do so. But the Times has a strong splash on suggestions that May has moved on the key issue of judicial oversight. A new judicial commission made up of expert judges - and replacing the three separate surveillance commissioners - would review warrants issued by ministers. This is something civil liberties Tories like David Davis have demanded for some time. Let's see if it's enough to satisfy them and Labour. My hunch is it will be enough to avoid Commons defeat.
Speaking of spooks, I note that the PM has a Written Ministerial Statement down today on the Order Paper on 'the Wilson doctrine' (which was meant to forbid direct surveillance of MPs' phones, though that has proved elastic).
3) PEACE MEAL POLICYMAKING
Under normal times, the leader of the Opposition would get up at PMQs today and ridicule David Cameron for No.10 Photoshopping a poppy (and his patriotism) onto his Facebook picture. But these are not normal times and Team Corbyn tell me 'we don't do attacks', so maybe it will be unto an enterprising backbench Labour MP to slip the ridicule into proceedings.
Then again, Cameron thinks he has more than enough ammo about Corbyn's own patriotism. Several in the Shadow Cabinet are uneasy about the Labour leader's line to ITV's Chris Ship yesterday (a clever question at the end of a pool clip) that he wants to 'look again' at Labour's support for the RAF in Iraq. This was a case of Corbyn being Corbyn, answering a straight question with a candid answer about his own view of military action not helping. And Corbyn was one of 24 Labour MPs who voted against the Iraq action. But with so many Labour MPs voting for it, it underlines again that gulf with the PLP.
Hilary Benn, who is a strong backer of action against ISIL, made plain his concern with a carefully worded quote from his spokesman to HuffPost yesterday: "His judgement remains the same as it did when parliament overwhelmingly voted, and Labour MPs overwhelmingly voted, to agree to the request for assistance from the Iraqi government to resist the invasion by ISIL."
The Sun isn't letting Cameron off the hook over his decision to shelve a Syria vote however. It has Johnny Mercer writing that the decision is a 'national humiliation', while John Woodcock attacks the PM's 'lamentable failure'. Other Labour hawks say No10 hasn't even contacted them.
Egyptian president Sisi visits No.10 tomorrow. Last night the PM offered condolences for the Russian air crash but urged tight security for Sharm el Sheikh flights. In the Telegraph, Sisi says Libya risks becoming another Syria.
As for Corbyn's patriotism, UKIP aims to make it a central issue in the Oldham byelection, as Farage's 'cosying to the IRA' line made clear yesterday. Left-wing Oldham contender Chris Williamson told me yesterday no one was more patriotic than Jezza. The Times has a nice line that Williamson was seen entering Mr Corbyn's office shortly before being interviewed as a potential candidate on Monday. Local favourite Jim McMahon has long-standing projects on Remembrance Sunday and veterans (McMahon picks up his OBE from Buckingham Palace next month too, I note).
But internal Labour fights are never far away. Chris Mullin has told the New Statesman that Simon Danczuk should worry. "If I was in Simon Danczuk's constituency party, I would certainly be sharpening my sword. He might well go away to Ukip or somewhere in the end, but good riddance to him, I say."
BECAUSE YOU'VE READ THIS FAR…
The hot video overnight from the US is of Republican governor Chris Christie's emotional plea for treating, not jailing drug addicts.
George Osborne will be pleased with the media coverage on the BBC and in several papers of his Berlin trip. The FT reports on how his 'grand bargain' to EU leaders - essentially, give us opt outs and you can all get the closer union you need to help the euro - was well received. Italy's Sandro Gozi, France's Emmanuel Macron, as well as Osbo's German hosts, all made welcoming noises. The two-speed Europe has strong echoes of John Major's own 'variable geometry', though Osborne accepts it could be messy to implement.
But it's not all roses. The Sun says Angela Merkel's line that she would support 'justified concerns' of the UK came with a hint that she would not support 'unjustified' concerns like benefits crackdowns. Some Eurosceps accuse Osborne of having the most pro-EU message of any Chancellor in years, and Vote Leave backers suggest he's abandoned lots of demands. Last night, even Osborne's father in law, Lord Howell pointed out the principle of freedom of movement was 'crumbling before our eyes' in recent weeks. But Labour's Baroness Morgan told one Tory peer that he was 'making up' claims about migrants coming to the UK for benefits.
Meanwhile, Vote Leave has got hold of leaked minutes from the CBI President's Committee last summer, when the CBI's leadership warned UK Government ministers 'not to overplay our hand in negotiations with Brussels'. What's interesting too is the full list of which firms are on the President's Committee, not least given their own prohibitions on political activity.
The damning PAC report on HMRC's tax collection proves that Meg Hillier is going to be as fierce as Margaret Hodge, though without the 'grandstanding' in front of witnesses that some MPs so disliked.
As well as the 'woefully inadequate' record of chasing offshore tax evasion, its customer helplines for UK taxpayers "could be considered a genuine threat to tax collection". The PCS union says cuts of 11,000 staff since 2010 are to blame.
But the best vignette comes in the Times when a teacher reveals he was put on hold for so long by the taxman helpline that he heard its message 300 times, enough time to let him prepare a class lesson and do some baking. Ministers point out the tax gap is one of the lowest in the world.
If you're reading this on the web, sign-up HERE to get the WaughZone delivered to your inbox.
Got something you want to share? Please send any stories/tips/quotes/pix/plugs/gossip to Paul Waugh (paul.waugh@huffingtonpost.com), Ned Simons (ned.simons@huffingtonpost.com), Graeme Demianyk (graeme.demianyk@huffingtonpost.com) and Owen Bennett (owen.bennett@huffingtonpost.com)
Popular in the Community