Hulk Hogan has revealed that 'Celebrity Big Brother' are going to have to cough up the big bucks if they want to get him in the house next year.
READ MORE:
The pro-wrestler was rumoured to be appearing in the most recent 'UK vs USA'-themed series of 'CBB', but was ultimately absent from the line-up (though that may have been something to do with the rather public racism scandal he was involved in around that time).
Still, Hulk insists that if 'CBB' come knocking, he'd be happy to put in an appearance… but it'll come at a price.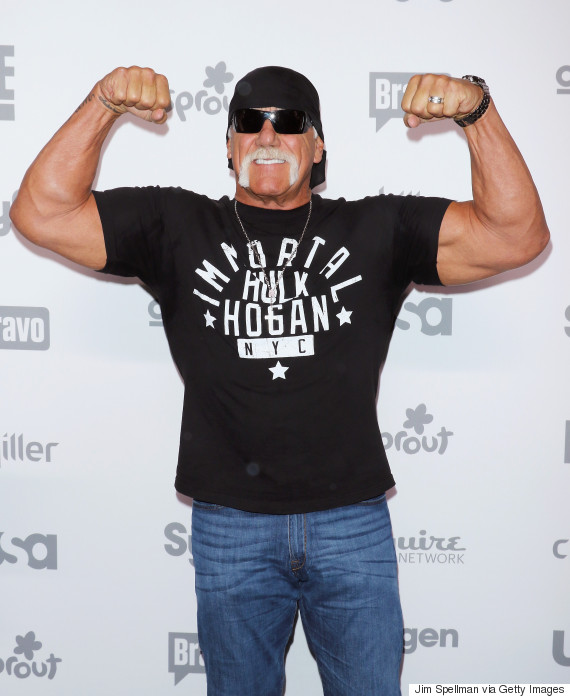 Hulk Hogan
He tells Bang Showbiz: "'Big Brother' have called for several years now. I don't know, first off you can never say never.
"Hey, if you want me to be on 'Big Brother' tomorrow, I'll be in there tomorrow if you put $50 million in my bank account! You know what I'm saying, money is always a part of the decision making process."
Following former 'Apprentice' candidate James Hill's victory in the most recent series, 'CBB' will be back on our screens in January, when a whole new batch of famous housemates will be bringing the usual mix of drama and laughs.
So far, little is known about who will be taking part, although 'The Only Way Is Essex' cast member Ferne McCann has been tipped to be putting in an appearance.
However, Ferne's appearance in the show could be in doubt, after she has also been linked with a spot on the new series of 'I'm A Celebrity', which kicks off later this month.
LIKE US ON FACEBOOK | FOLLOW US ON TWITTER