John Lewis's hugely anticipated Christmas advert is set for release this morning - and this year it will tackle the issue of loneliness among the elderly.
Titled Man On The Moon, it encourages shoppers to show love and support to the million older people who often endure a lonely month without speaking to friends, neighbours or families.
Set to the Oasis track Half The World Away, it tells of a touching and unexpected connection between a little girl and an elderly man who lives on the Moon.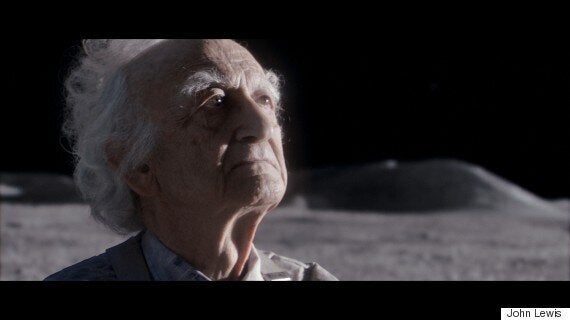 John Lewis has partnered with Age UK for it's Christmas advert this year
Filmed in partnership with Age UK, viewers are urged to: "Show someone they're loved this Christmas."
Craig Inglis, Customer Director at John Lewis said: "Our Christmas advert is once again all about going the extra mile to give someone the perfect gift. This year though, the story is told in a uniquely creative and engaging way as we see Lily, our heroine, go to great lengths to connect with the Man on the Moon.
"We hope it inspires people to find really special gifts for their loved ones and through our partnership with Age UK, raises awareness of the issue of loneliness amongst older people and encourages others to support in any way they can."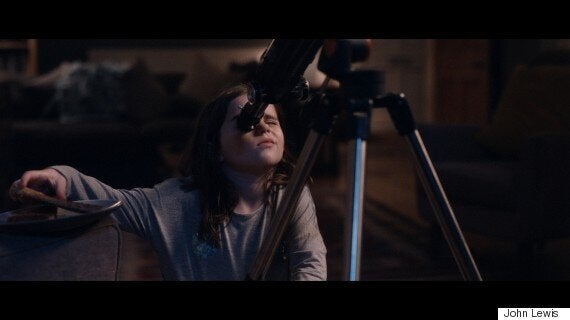 The advert tells of the connection between an elderly man living on the moon and a little girl
According to Age UK, 60% of older people don't expect to experience any festive happiness over the Christmas season.
Esther Jackson, Marketing and Fundraising Director at Age UK said: "This is a really exciting collaboration and coming together like this is a brilliant opportunity to raise awareness of the issue of loneliness at Christmas time in a powerful, heart-warming way.
"We hope it will really strike a chord with the nation - driving not only awareness, but donations and actions to help some of the million older people who go for a month without speaking to anyone."
The advert will go live at 8am on John Lewis's social media channels and will broadcast on Friday evening during the first advert break of Gogglebox on Channel 4.
The store plans to support Age UK throughout November and December in a number of ways, including a 'text to donate' widget and sales of selected Christmas merchandise.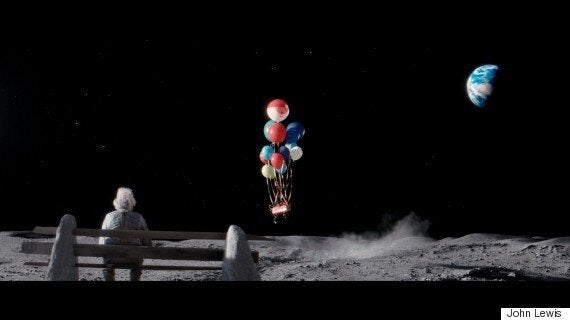 The advert will air at 8am on Friday morning
The theme of the advert is something of a departure from the runaway success of last year's tale of Monty the Penguin, which warmed middle class hearts up and down the country.
It followed a little boy's quest to make his imaginary penguin pal happy by finding him a mate.
The £1m film was part of the retail giant's £7m spend on the overall campaign which included Monty merchandise ranging from toys to pajamas to cufflinks.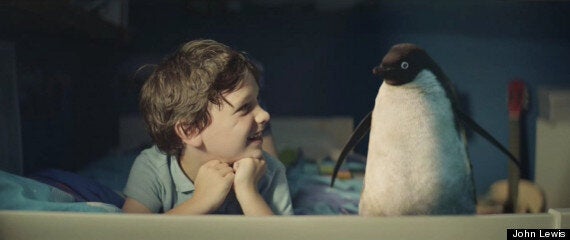 Last year saw misty-eyed shoppers entranced by the tale of Monty the Penguin
According to BrandWatch, 14,500 people took to social media within the space of 24 hours to confess they had shed tears over the advert and more than 3,500 expressed a wish to own their very own Monty.
John Lewis was clearly primed for this development, with a supply of Monty toys hitting the shelves for the princely sum of £95.
It measured people's facial reactions via a webcam as they watched the ad, scoring it at 84% for attraction, retention, engagement and impact.
As for all retailers, Christmas is a huge part of John Lewis's business each year.
Its ads pulled in £1.07 billion in extra sales between 2009 and 2011, and helped with a sales boost of 6.9% for Christmas 2013.
Friendship, romance, cute characters, snowflakes, and cover versions are familiar themes in the retailer's campaigns, most notably in 2013's 'The Bear And The Hare', which was universally loved.
But which ad has been your favourite?