A mum who was having 'one of those days', made worse by an unexpected large bill, was overwhelmed by a stranger's gesture to cheer her up.
Melissa Simms said her son was ill and had taken him to the doctors, only to be hit with a bill when she got there.
But while in the doctor's surgery, an unknown woman handed her son an envelope with $100 (£65) and a note which read: "I've had days like you are having today, hang in there".
The woman then left without making herself known to Simms.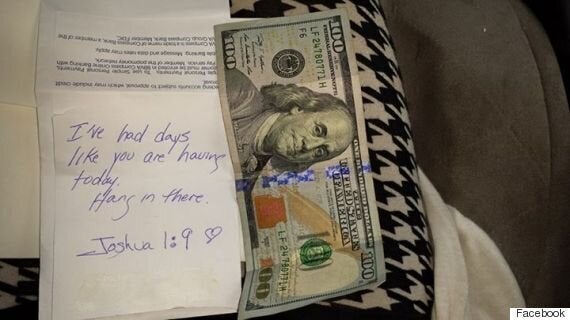 The envelope contained $100 and a note
The note referenced Joshua 1:9, which reads: "Be strong and courageous. Do not be afraid; do not be discouraged, for the Lord your God will be with you wherever you go".
She wrote on Facebook: "I was having one of those days where it just seemed everything was going wrong and then... a unknown woman which I will call her an (Earthly angel) handed this to my son while we were at the doctors office to give me.
"This made my whole entire day thank you and I will pay it forward. I have read about these random acts of kindness, but this is the first time I have ever experienced it first hand!
"Just thought maybe this could cheer up someone's day as much as it has mine."
And she was right, as many commented on her post saying how wonderful the stranger's gesture was.
"This has made me tear up, so sweet!" wrote one person.
"This is a reminder that there are still good people in the world and in our community. Thank you," wrote another.
Simms said she wanted to post it on Facebook in the hope that she could track down the woman and let her know how much it meant.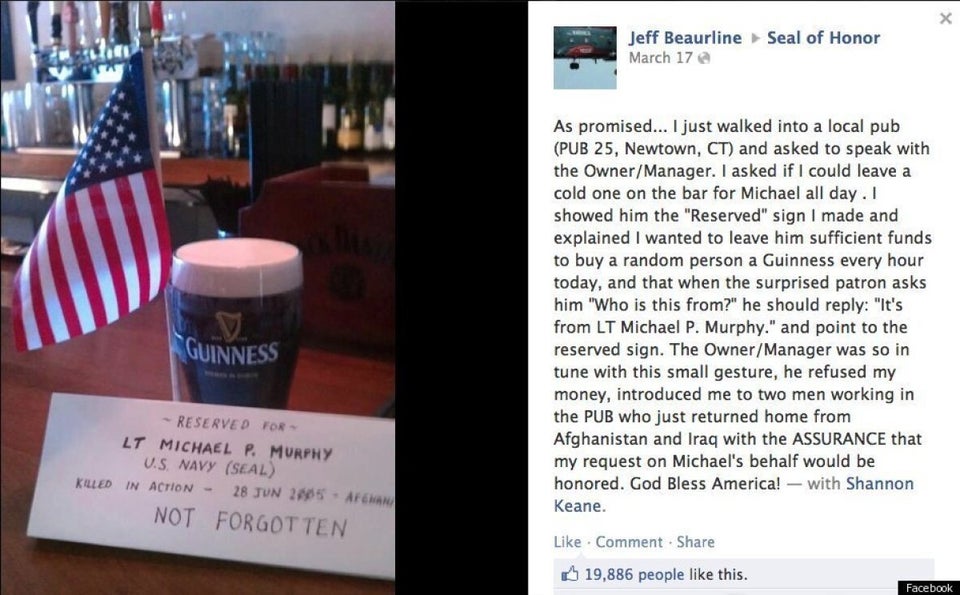 Random Acts Of Kindness