As far as job searches go NASA has to be the dream employer for most space enthusiasts.
And if you are a qualified astronaut, we have some good news. The space agency is hiring.
From Dec 14 to mid February, NASA is accepting applications for its next class of astronaut candidates. The job? To put footprints on Mars.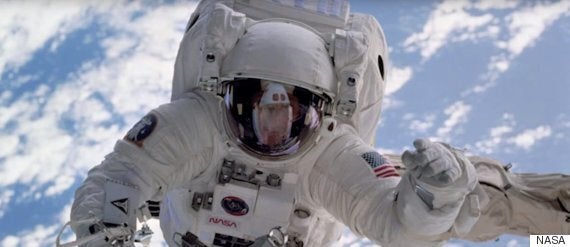 The job description describes how the agency is casting its net wide, looking to choose from pilots, engineers, scientists and doctors.
The only requirements are a bachelors degree in engineering, biological sciences, physical sciences or mathematics.
In addition to a valid and relevant qualification, applicants must have three years of related experience or 1,000 hours of "pilot-in-command" in a jet aircraft.
Oh and there's also a physical that NASA will put you through.
"This next group of American space explorers will inspire the Mars generation to reach for new heights, and help us realize the goal of putting boot prints on the Red Planet," said NASA Administrator Charles Bolden.
"Those selected for this service will fly on U.S. made spacecraft from American soil, advance critical science and research aboard the International Space Station, and help push the boundaries of technology in the proving ground of deep space."
While the requirements are obviously stringent, the perks are fantastic. According to NASA, if you get the job you could fly on the International Space Station and the Orion deep-space exploration vehicle.
If you're still not convinced, look to Scott Kelly and some of the ridiculous images he posts on Twitter.
If that doesn't convince you to reach for your CV, we're not sure what else will.