Lana the labrador was returned to a rescue shelter because her owners were worried about their children's safety, as the dog had guarding issues when it came to food.
Upon her return, staff at Rescue Dogs Match (RDM) in Canada took a photograph of the one-and-a-half-year-old pooch, who had her head against the wall of the enclosure and looked devastated to be back there.
They then posted an urgent plea on Facebook to find her a new home - and it's captured the hearts of thousands.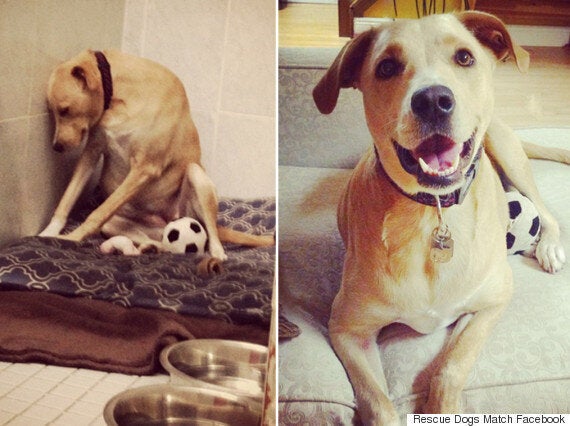 In an update on the RDM Facebook page, staff shared a photograph of the dog in her temporary foster home.
The caption reads: "Here she is! Happy as can be! Lana has finally come out of her shell and settled in with her new foster mom. This is a photo that snapped of her yesterday. It always amazes us to see how well such heartbroken animals can bounce back!
"The response from the world, to help Lana find her furever home has been nothing but amazing."
According to the founder of RDM, Brenda Dobranski, a lot of interest is coming from people in the US. However because of bylaws, they are unable to adopt Lana (or any other dog from the rescue centre).
The shelter is looking to re-home Lana in a quiet environment with an experienced handler.
"Lana is a timid girl in unknown environments. When she is with people she knows and trusts, she is silly and sweet," reads an RDM Facebook post.
"Lana is great left alone, good with other animals (cats & dogs), however, she may exhibit guarding behaviours around food with other animals.
"She loves to go hiking and is very good on a leash. The perfect home for Lana would be with one or two people who are experienced with guarding behaviours. No children. A quiet, routine home is a must."
Lana was originally rescued by RDM when she was a puppy.
According to Dahlia Ayoub from Mighty Mutts, an organisation which works alongside RDM, the pup was "terrified" of everything and had come from a "very bad place".
"Although her guarding issues were non-existent when she was adopted, they did recently begin to surface."
Lana was adopted by a family but they soon had to return the dog to the animal shelter after she snapped at her owner. Because the family had children, they decided they weren't the right people to give Lana a permanent home.
The labrador mix was then returned to RDM and was absolutely heartbroken to be back there. She became unresponsive, withdrawn and for an entire day she wouldn't even move or eat.
"She just shut down," said Ayoub. "It's almost like her world shut down."
Over time, Lana began to go on walks - but only with two of the shelter's volunteers. It was then that staff at both RDM and Mighty Mutts posted an urgent appeal on social media to find her a new home.
Since then, more than 3,000 emails inquiring about her have flooded in.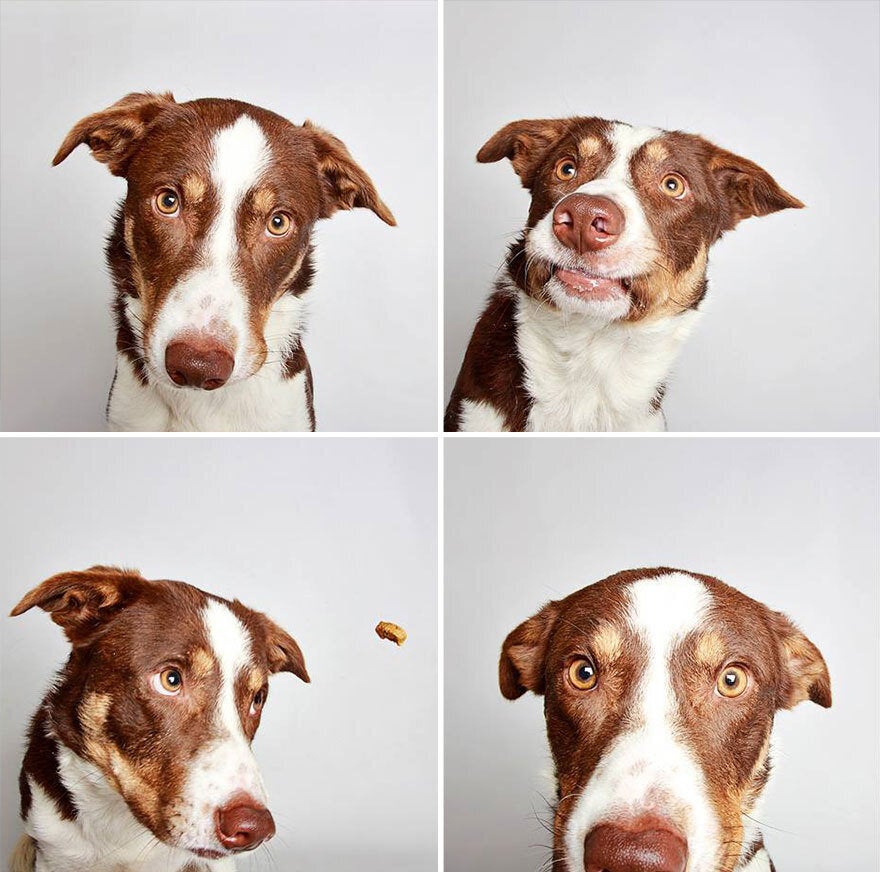 Photo Booth Dogs