Mel Goldsmith is one half of Smith & Sinclair, an innovative company trying to change the perception of how alcohol is consumed.
Mel, along with her partner Emile Sinclair, have appeared on Jamie Oliver's Food Tube channel, while their brand was awarded 'Most Innovative Confectionary' at this year's International Food & Drink Event.
They're in the process of crowdfunding to launch the world's first edible alcohol shop and previously created Gin & Tonic bubbles - all so they could "break the rules" of the drinks industry.
Their latest creation? Alcoholic pastilles. Which, by the way, taste as good as they sound.
We were lucky enough to speak to Mel to find out just how they're planning to spice up your life.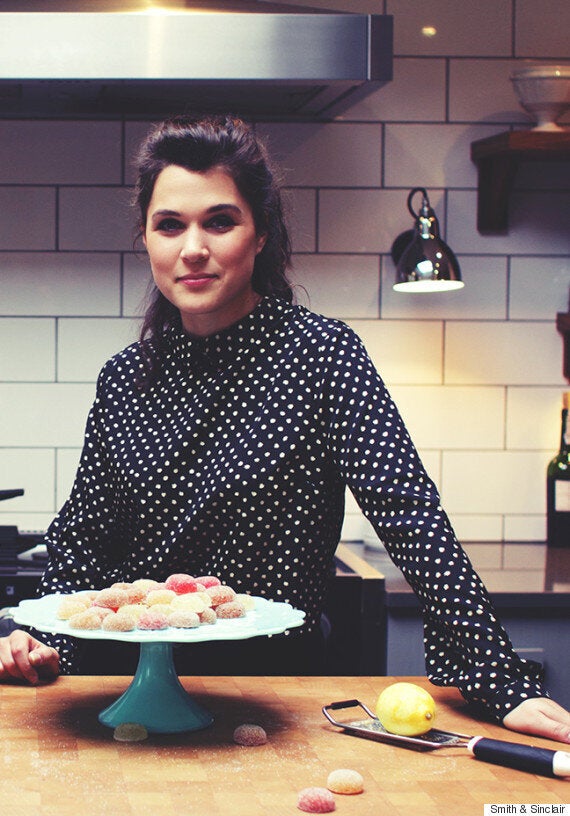 Mel Goldsmith was shortlisted as one of 15 young entrepreneurs to watch by Startups.co.uk
What was the idea behind the pastilles?
The pastilles were created for a series of events based on adult play. The events encouraged an un-inhibited sense of socialisation, which we didn't want broken when waiting for a 'drink at the bar'. So we reinventing what our bar was – a variety of alcoholic edibles.
We ended up breaking the rules of alcohol, not for the sake of breaking them, but simply by not knowing how lacking in innovation the drinks industry truly was. The pastilles took on a life of their own with significant interest from the drinks industry as an educational tool, followed by our consumer facing range.
Do you think British society needs to change their approach to alcohol?
We are working on adapting society's mind-set towards 'product rituals' with alcohol. With the cocktail industry thriving at the moment, we want to continue encouraging experimentation and adventure.
Generally alcohol is consumed to indulge, entertain and celebrate. Our products fit into all of these social environments and we want society to value the enhanced experience we are offering rather than consider what we're doing a 'replacement of liquid'.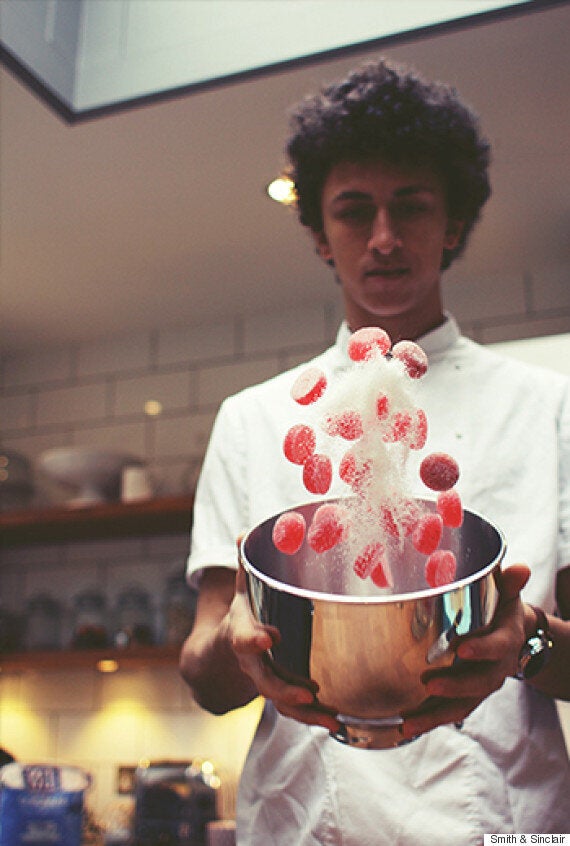 Emile Sinclair whipping up some sweet treats
Were there any challenges you had to overcome?
We are constantly overcoming challenges. I think my favourite mantra is 'If it were easy, everyone would be doing it'. Primarily, our biggest challenge is educating consumers/society on what we're doing.
As the only consumable alcohol product on the market is currently chocolate liquors, people associate what we're doing with those products, which couldn't be more different from what we've made. We have spent our first year in retail retaining all data and feedback to continuously improve our offering and are now using all of the feedback and research to rebrand the company, which will help us in overcoming this primary challenge.
Do you have any advice for other food and drink entrepreneurs?
I would advise anyone going into this industry to do something different. If you can improve an offering that is already being engaged with in society then it will most likely work, but always test it on strangers first and NOT FOR FREE. People will always try something free, the challenge is getting them to pay for something they've never seen before. Once you know your product is worth something to someone that doesn't know you, you're onto a winner.
Where do you hope to be in five years time?
Personally I hope we have an internationally recognised brand as the innovators in the drinks industry. We aim for our product to bring back the fun and indulgent nature of 'amenities' in hospitality and aim to be stocked in the top chains of hotel groups and airlines as well as having succeeded in forging a new category in UK supermarkets. Additionally I hope to have a fantastic team who feel inspired and challenged in what we're doing.