The five things you need to know on Thursday November 5, 2015...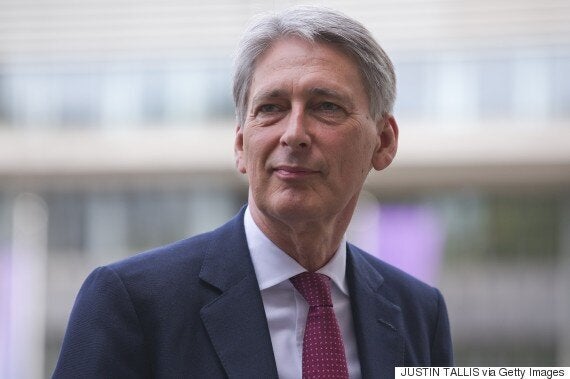 It's November 5 and David Cameron is doing his damnedest to ensure there's no gunpowder plot aboard any British planes leaving Egypt's Sharm el-Sheikh. The PM will chair another emergency Cobra meeting late morning, which means it will probably be left to Transport Secretary Patrick McLoughlin to deliver a statement to MPs. Philip Hammond has been busy on the breakfast shows.
With the Egyptian president in Downing Street today (No10 were saying before all this yesterday that a press conference was a 'possibility'), is the timing of our action just a remarkable coincidence? Or do our spooks think the visit offers ISIL the perfect PR opportunity to take out British holidaymakers? Well, so far the line is there's no specific threat but it's clear our intelligence agencies believe the Russian jet was blown up by an 'explosive device'.
The Guardian says local sources believe an airport employee could have planted the bomb, while the Mail says the focus is on catering staff and possibly even explosives in food on board. The Egyptians are furious at the impact on their tourism market of the UK's decision to ground flights but note that Moscow was more understanding.
The PM was told about the new intelligence just after he left PMQs yesterday and as the afternoon and evening went on, he decided the safest course was to ground flights. The Sun splashes on talk of an RAF airlift of the 20,000 Brits stranded. Hammond was on ITV's Good Morning Britain and seemed to back that up as he talked of 'necessary measures to ensure that the British tourists who are in Sharm-el-Sheikh can come back safely to the UK when their holidays come to an end, or earlier if they want to do so".
Hammond was naturally cagey about the intel. He told ITV: "We have formed a view, looking at the whole picture of information that's available to us, that's information that's already in the public domain, peripheral information, intelligence information and building a picture - we formed a judgment that there is a significant possibility that the Russian aircraft was brought down by an explosive device on board."
Hammond told the Today prog that President Sisi was 'in the air' on his way to the UK, at the time the PM made his big decision yesterday. But rather significantly, he added that other countries may take a similar 'precautionary' approach to take short term measures to improve security. And he said 'we will not resume normal flight activity' until it was safe, 'regardless of the inconvenience'.
Of course, the Sharm el-Sheikh events bring into sharp relief the sweeping powers set out in Theresa May's landmark Investigatory Powers Bill yesterday.
The Home Secretary's flabber was well and truly gasted when Andy Burnham got up to give a warm welcome to her plans. The surprise on her face was palpable as he declared that this was "neither a snooper's charter nor a plan for mass surveillance". While Burnham may have been happy, David Davis and lots of civil liberties groups certainly weren't.
But the big reveal yesterday was Mrs May's decision to come clean about the way successive governments since 2001 had allowed MI5 to engage in bulk collection of phone records and emails of huge numbers of the British public. The little known section 93 of the 1984 Telecommunications Act (which was meant to be about BT) had authorised the activity. Yes, the key change was in 1984 - you couldn't make that up.
Terror watchdog David Anderson was swift on Twitter to praise May for finally 'avowing' the practice. He said her words were 'significant and necessary'. He told the BBC that the use of the 1984 Telecoms Act "wasn't illegal in the sense that it was outside the law, it was just that the law was so broad and the information was so slight that nobody knew it was happening".
Mrs May could well turn into Big Sister with new powers to force firms to hold 12 months of our internet connection records. She also talked more about new moves to require telecoms companies to help our spooks hack people's smartphones and laptops. Despite a Labour welcome on judicial oversight, DD was swift to point out the flaws with the new regime.
Ahead of Bonfire Night tonight, it's worth wondering just how the state intercepted Guy Fawkes' communications. I note that in his diary entry for 5 Nov 1973, Catholic author and wit Auberon Waugh once joked: "In our family we always let off our fireworks in celebration of the attempt to blow up Parliament, rather than its failure."
3) DOOMED, ENTOMBED AND MAROONED
Jeremy Corbyn wasn't on sparkling form but he was helped again in PMQs yesterday by boorish jeering from his opponents. Still, his case of a veteran hit by tax credits stung the PM so much that David Cameron retorted that if Corbyn was in power many in the military would be out of a job.
That theme is taken up by Labour's shadow defence minister Kevan Jones in an interview for The House magazine. Jones says of his party's current leadership: "In the 1980s we were never taken seriously on defence and there's a real danger that we could get into a similar situation."
Jones also directly criticised Diane Abbott for her remarks about Trident being "foisted" on the party. "The problem with Diane Abbott is that is that she is trying to say that the current policy was foisted on the party by MPs and the leadership. It wasn't, it was discussed in detail in the policy process."
But perhaps his most eye-catching line was a Private Frazer-style warning about Corbyn's wider direction on policy: "We can't just talk to ourselves. If we do that, we are doomed."
As it happens, tonight is the selection for Oldham West and Royton. And talk of gunpowder plots is rife. The leader's spokesman yesterday confirmed to me yesterday that left-wing former MP Chris Williamson had a 'private meeting' with Mr Corbyn on Monday, the day the NEC chose him for the Oldham shortlist. Jim McMahon is still the favourite locally, but let's see.
BECAUSE YOU'VE READ THIS FAR…
Watch a breathless Andy Burnham turn up late for his own Commons debate yesterday. Both Eleanor Laing and Peter Bone deserve huge credit for their chivalrous padding out of the proceedings. Gives filibustering a good name…
Frank Field and Tim Montgomerie hold a joint tax credits event in Westminster Hall this morning that seeks to pile more cross-party pressure on the Chancellor.
Overnight, the Resolution Foundation has published a new study that says George Osborne can change taxation thresholds and pensions to find the £4.4bn he wants to cut from tax credits. The foundation warns that phasing in the cuts would still leave 2.7 million families worse off and only shift the burden towards the end of parliament.
In Scotland, the issue has taken a new twist after Kezia Dugdale piled on the pressure on the SNP (in her HuffPost blog) to use powers to reverse the tax credits cuts. The Scottish Government had suggested it would be too expensive to stop the policy and that they lacked the powers to do so anyway. But in a debate in Holyrood, Alex Neil, Scotland's social justice secretary, said amendments to the legislation published earlier in the day included the ability to reverse the impact of tax credit cuts. "The Scottish government will not stand idly by and watch the living standards of our poorest families fall off a cliff," he said.
Glyn Davies, the grizzled Welsh Tory backbencher who more and more resembles Peter Mannion from The Thick Of It, got into trouble yesterday for blocking on Twitter a constituent complaining about tax credits, stating "I'm blocking all the whingers." He tells the Indy he didn't mean tax credits critics were whingers.
"There's too many people following me," he said. "A lot of people want to have thousands of followers and I don't. When you have so many it spoils it for the people who want to join in in the family, rugby and charity stuff I do."
5) SMELLS LIKE TEEN SPIRIT
Fresh moves in the campaign to give 16 and 17 year olds the vote in the EU referendum, I hear. Following her Committee stage amendment, which received formal support from a LibDem and Crossbencher, Labour's FCO Shadow in the Lords Baroness Eluned Morgan is today expected to table the key Report stage amendment to the EU ref bill. This would allow 16 and 17 year olds a vote in the referendum, and will be pressed to a vote on Wednesday 18th November. HuffPost understands that there will be a similar line up to the previous amendment - but with the possibility of a Conservative Peer adding their backing too.
Earlier this week Newsnight had some Electoral Commission advice that if the teenagers were included in the vote, it could delay the whole referendum by upto a year as they would have to be properly registered. With many Eurosceps backing the idea, and keen on more time to make their case, that would point to 2017..
If you're reading this on the web, sign-up HERE to get the WaughZone delivered to your inbox.
Got something you want to share? Please send any stories/tips/quotes/pix/plugs/gossip to Paul Waugh (paul.waugh@huffingtonpost.com), Ned Simons (ned.simons@huffingtonpost.com), Graeme Demianyk (graeme.demianyk@huffingtonpost.com) and Owen Bennett (owen.bennett@huffingtonpost.com)