Tess Holliday is back and looking better than ever in a sultry new shoot for Marie Claire UK's December 2015 issue.
The size 26 model showcased her stunning looks and extensive tattoos in the photos, but it's her outspoken interview we can't stop looking at.
Once again, Holliday is standing up for the plus size women of the world, revealing she is sick of being called "disgusting" and "lazy".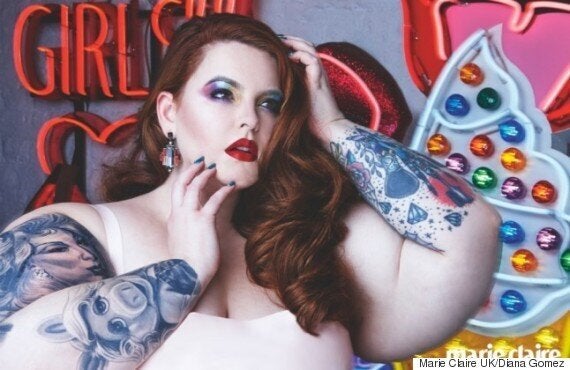 On why the UK has a lot of catching up to do when it comes to accepting plus size fashion:
"You guys need this. The States are more accommodating to fat people – there are more plus-sized clothing labels, and people talk openly about it. I've noticed that a lot of people who criticise me are from the UK – both in the press and on social media.
"Since I've been here, I've gotten a lot of stares on the street, but in the States, people always come up to me and say, 'I love your hair' or 'I love your dress, you're so cute'. Here, people just look at me like I'm a crazy person."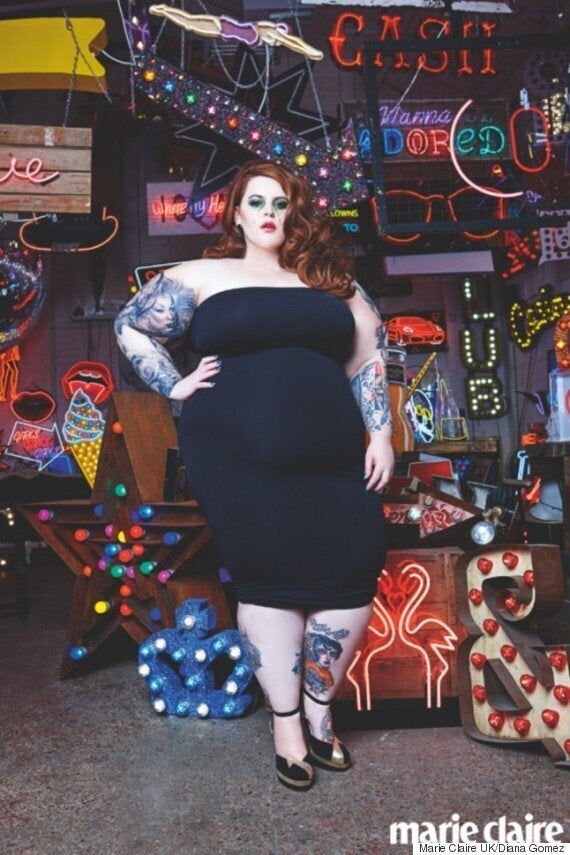 On the abuse plus size bloggers get over social media:
"People think we're disgusting. They automatically think we're lazy, when I work hard and I'm constantly on my feet. But I do have moments, like for this shoot, when I get ready and feel self-conscious. I've got this really tight dress on, and my stomach's not flat – clearly.
"I'm a normal person, but people see me as this person who's not really real, almost like I don't have feelings. They think they can treat me any way they want to."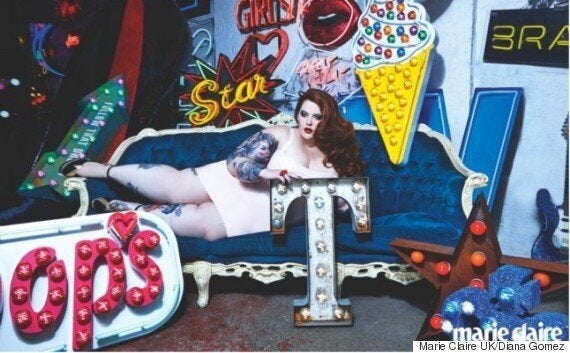 "I'm excited about plus size clothing now. There are things you see on the runway that they make in plus size fashion, but when I want a designer item and email the label my measurements, they're like, 'No, we can't do that'.
"Shame on you if you want to lose out on money, because plus-sized women are a loyal bunch."
Want to see more of the shoot? Marie Claire also shared a behind the scenes clip on their Instagram page (above).
Watch the full video at www.marieclaire.co.uk. To read the feature in full, see the December issue of Marie Claire, out today.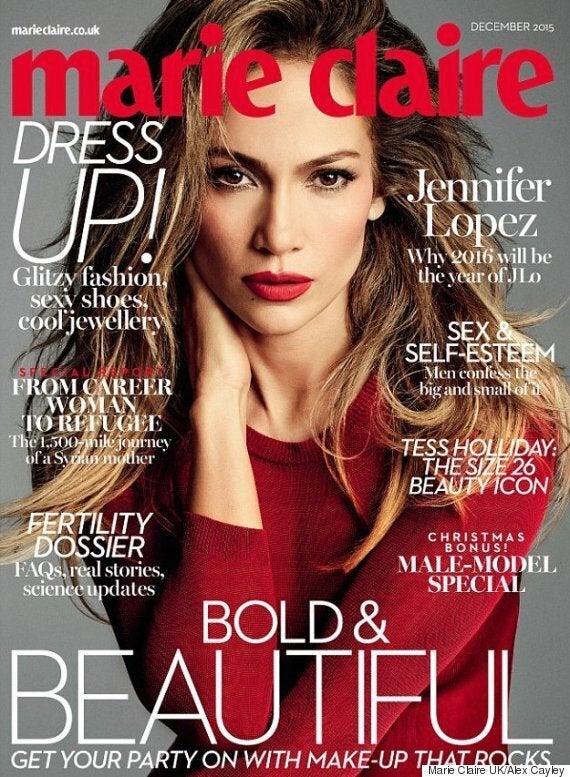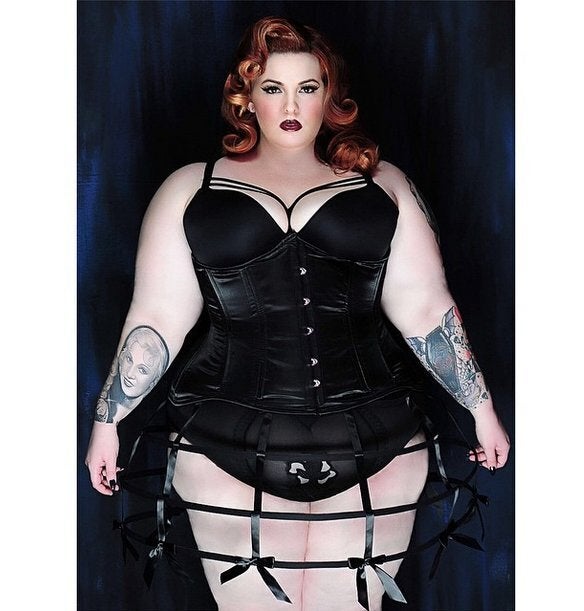 Tess Holliday