In 2010, Army Sergeant, Rick Clement, stepped on a landmine in Afghanistan.
The resulting explosion tore off his legs and his genitals and he was flown home so he could die with his family by his side.
Three weeks later he woke up embarked upon a lengthy and painful programme of rehabilitation which will culminate today with him defying medical science to lay a wreath at the Cenotaph.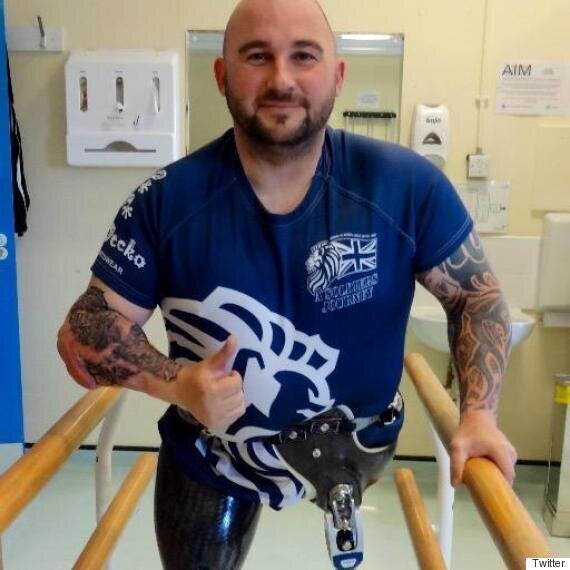 "This is the most apt way that I can pay my respects to all those that have lost their lives, from the friends I lost, to all of the people that have served their country."
Clement's injuries threw up major challenges for the people designing his new legs, as his amputations had been so high and he was told the outlook was bleak.
He said: "Back then I couldn't even go to the toilet. I thought I'd never drive again, never swim again, and definitely thought I'd never walk again."
Thanks to a team of physiotherapists and prosthetists led by Dr Fergus Jepson at the Specialist Mobility Rehabilitation Centre in Preston, these challenges were overcome.
The result of this scientific pioneering and superhuman determination will be a short but hugely significant 10 metre walk on Sunday morning.
Clement wrote in the Daily Mirror on Saturday: "When I lost my legs I managed to stay conscious in the minutes afterwards. I don't recall feeling any pain. I was aware I'd been hit but only realised how badly I'd been hurt when the guys started to run over to treat me.
"Tomorrow like most days, those memories will be clear in my mind but I will breathe a huge sigh of relief.
"Yes I've lost my legs but I'm sure my friends - and all the servicemen and women we remember - would have swapped places with me to be with their families like I am."