Brace yourselves... Donald Trump hosted 'Saturday Night Live' this weekend.
Despite the show constantly making fun of him and thousands petitioning NBC to pull him from the show, Trump went on to host and it was truly spectacular. We're talking wall-to-wall funny.
From his opening monologue, starring two Donald Trump impersonators...
...to the moment he danced to Drake's 'Hotline Bling', a song which became a viral hit because of the artist's questionable dance moves.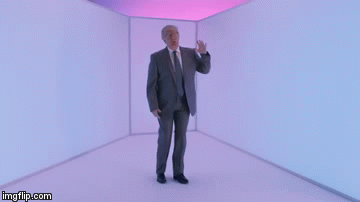 "Part of the reason I'm here is that I know how to take a joke," Trump said in his opening speech. Yes, but he didn't seem too happy when Larry David shouted "You're a racist!" in the middle of his monologue.
The 'Curb Your Enthusiasm' star was apparently trying to claim the $5,000 bounty offered by activist group DeportRacism to anyone who heckled Trump.
#LarryDavid wins $5K "bounty" from https://t.co/PcIfWXCmnT for calling Trump RACIST on #SNL. Joke or not, it's true pic.twitter.com/qHFJ3cYmQQ

— Deport Racism (@DeportRacism) November 8, 2015
An organiser for the group, Santiago Cejudo, said last week: "NBC's refusal to drop Trump has put us in the position of dropping $5,000 of cold hard cash to anyone who will yell out 'Trump is a racist' during the live broadcast of 'Saturday Night Live'."
SEE ALSO: