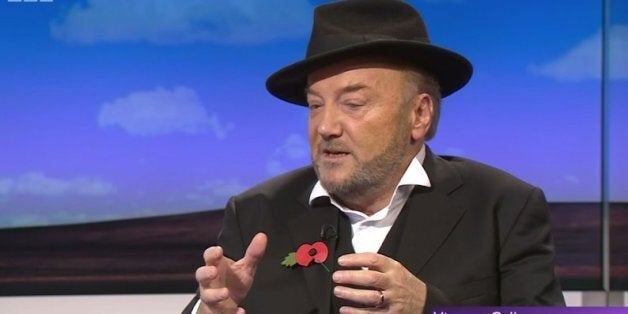 George Galloway does not wear "vintage" underwear, he has clarified.
The former Respect MP and London mayor candidate told BBC 2's Daily Politics programme on Monday that Jeremy Corbyn's fashion had improved dramatically in recent weeks.
Galloway said: "He is actually brushing himself up quite well now I think. He looked fine at the Cenotaph. I thought in white tie and tails at Buckingham Palace reception for Chinese president looked excellent. He should have discovered this new sartorial excellence years ago."
He also praised Tory London mayoral candidate Zac Goldsmith. "Like me he wears vintage clothes. Everything I am wearing apart from underwear and socks is vintage," Galloway added.
Presenter Jo Corburn spoke for the viewers when she replied: "Too much information."
Since his election as Labour leader, Corbyn has begun to wear smarter suits and ties. During the contest, he revealed he bought his trademark vests from a market stall on London's Holloway Road.