The 'Dynasty' star told ITV's 'Loose Women' about how she made a bucket list of things to do with her husband Percy Gibson, after Jackie died after a battle with breast cancer, in September.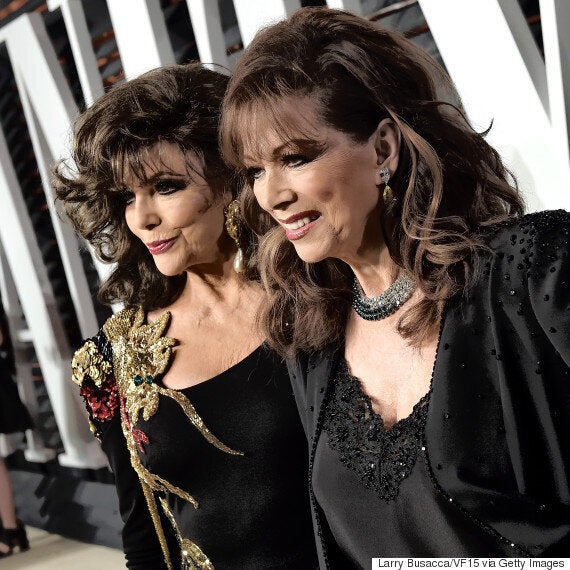 Joan Collins with late sister Jackie
Making an appearance as a guest panellist on the lunchtime chat show on Monday (9 November), Joan told hosts Ruth Langsford, Coleen Nolan and Jane Moore: "Life's short and you don't know what's going to happen, so Percy and I have planned on doing a bit of travelling in January which we don't normally do.
"We're going to go to places we haven't been before. It's a bit of a bucket list and now that I am still ambulatory, I can still totter around without a zimmer frame, that's what we are going to do.
"It's true you just never know, I would never have believed in a million years, that that could have happened to my younger sister but that's life, death is part of life."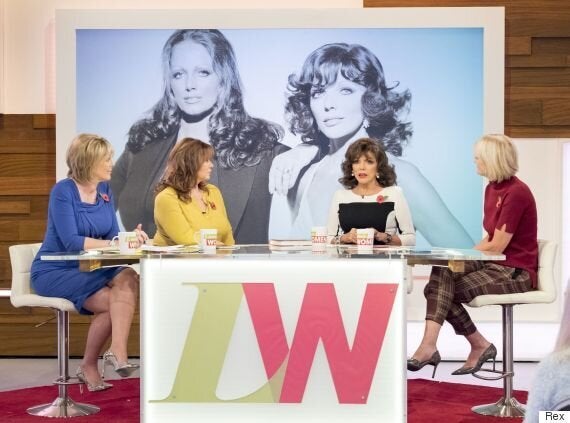 Joan opened up about her loss on 'Loose Women'
Jackie made her last ever TV appearance on 'Loose Women' just nine days before her death, and Joan was visibly upset while talking about the interview.
"I miss her tremendously. I think she's the bravest person I've ever met," she said. "The fact that she came to London, literally nine days before she died and she went on your show.
"She wanted to say goodbye to my brother and his wife, me, her daughter and a couple of her grandchildren, who are here.
"That's what she wanted to do. I didn't know she was ill until two weeks before. She didn't want a fuss, it's very sad."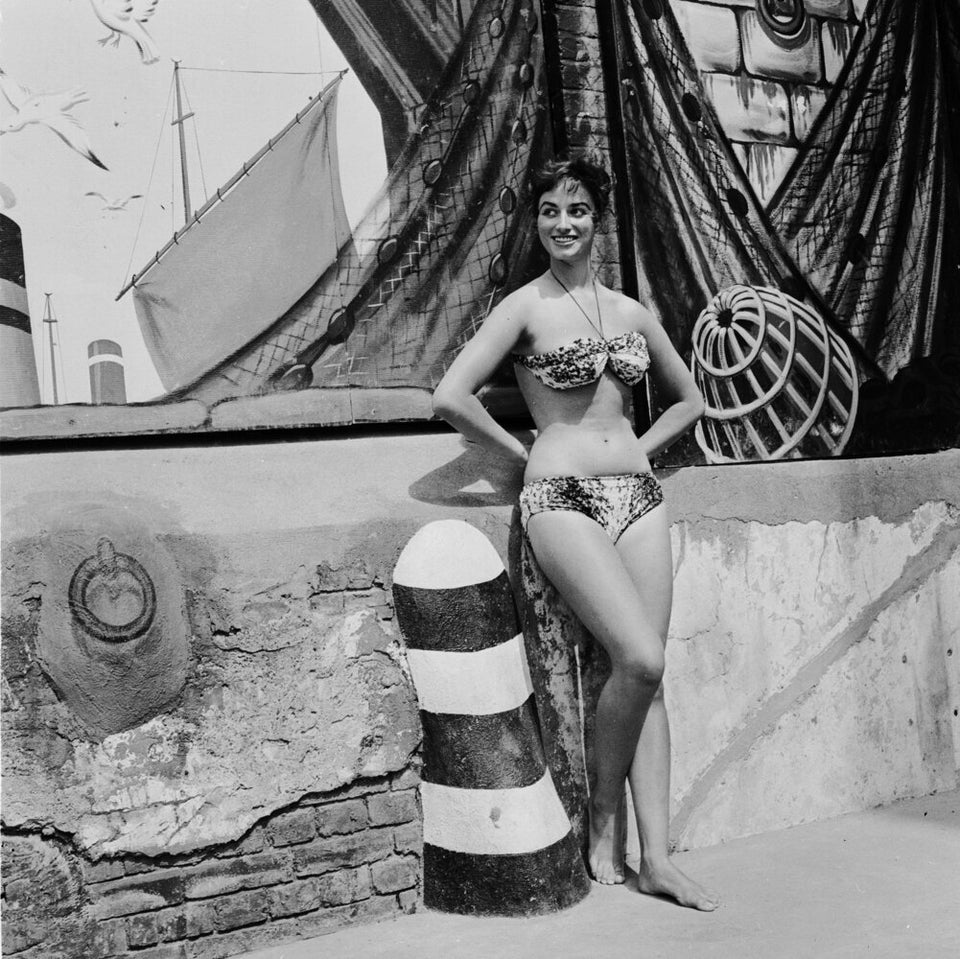 Jackie Collins Style Evolution