UPDATE: A 14-year-old girl has been arrested on suspicion of assaulting an 87-year-old woman who was punched in the face on a bus in Croydon, Scotland Yard said.
A teenage girl has been caught on CCTV punching an 87-year-old woman in the face on a bus in Coulsdon.
The woman suffered a black eye after being punched by one of two teenagers who had boarded the Route 166 bus without paying, the Metropolitan Police said.
Most of the passengers left the bus after the girls began arguing with the driver and the elderly victim can be seen on CCTV standing next to the pair before the attack, at around 3.20pm on Friday October 16.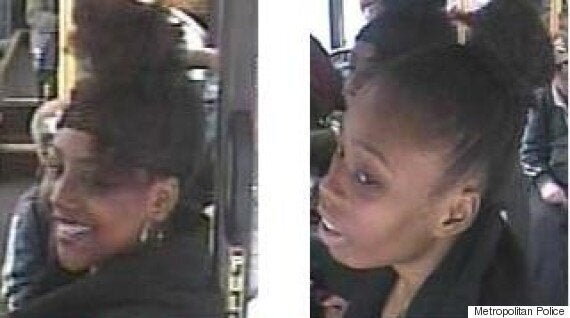 If you recognise either of the girls, contact contact PS Hillier on 07825 386424 or via 101
Both girls, described as black and aged between 14 and 18, ran away from the bus in Brighton Road, Coulsdon.
Another woman passenger came to the aid of the victim, who was taken to St Helier Hospital and discharged later the same day.
Police sergeant Arran Hillier, from the Croydon Safer Transport Team, said: "This was a nasty attack on an elderly woman, who just wanted to get home. I urge anyone who may recognise the suspects to contact the police."