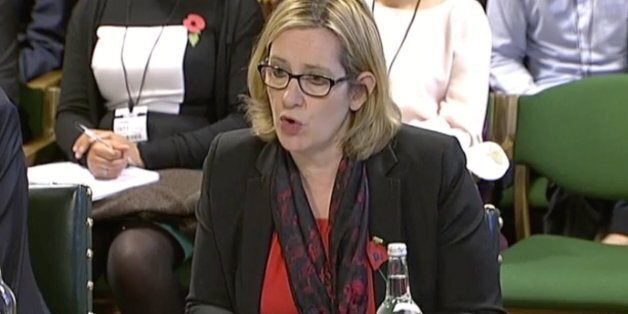 The Government does not have the "right policies" to meet its renewable energy target, Energy and Climate Change Secretary Amber Rudd admitted today.
Speaking before a Parliamentary Committee, Ms Rudd confirmed that the Government was set to miss the EU requirement of 15 per cent of the UK's energy consumption coming from renewables by 2020.
Today, the Energy Secretary admitted that while renewable electricity production was on course, the use of renewables in other sectors would cause the UK to fall short.
She said: "I am concerned about the work done in transport and in heat to make the additional targets. That's why I have been writing to other ministers in other departments, particularly transport, to urge them to work across Government to ensure we make this target."
Ms Rudd added: "We don't have the right policies, particularly in transport and heat in order to make those 2020 target."
In order to reach its target of 15 per cent of energy from renewable sources, the government expects to 30 per cent of electricity, 12 per cent of heat and 10 per cent of transport energy to all come from renewable sources.
The Energy Secretary said: "There's insufficient evidence that we are going to make the target for 2020 unless we take certain action. I remain committed to taking action."
Energy and Climate Change Committee Chairman Angus MacNeil asked if the Government's decision to cut subsidies for the renewable energy sector had "any effect" on the projected missing of the target.
Ms Rudd replied: "I don't believe it has because the mix we would have [is] 30 per cent electricity by 2020 and we are on track to have that despite the cuts to subsidies to renewables."
The Energy Secretary admitted the Government could be forced to buy in renewable energy from overseas in order to hit its target but it was "not a desirable option".
If the Government was to miss the EU-target, it could leave itself open to judicial review and face fines from the European Court of Justice.
Green Party MP Caroline Lucas was scathing in her criticism of the Government's renewable energy policy.
She said: "This Government's credibility on climate change is lying in tatters.
"To create jobs and tackle climate change, the UK should be leading the way on clean home-grown energy. Ministers must get a grip and urgently act to ensure we meet our renewable energy targets.
"With public support for wind and solar power consistently strong, and the Paris climate conference coming up, it's scandalous that this Government continues to undermine what should be a great British industrial success story."
The leaked letter, obtained by The Ecologist, was sent to Foreign Secretary Philip Hammond Cabinet Office minister Oliver Letwin, Chief Secretary to the Treasury Greg Hands and Transport Secretary Patrick McLoughlin.
The revelation the Government is set to miss the 2020 renewable target is the latest blow in the Tories green credentials.
Since winning power in May, a raft of green policies have been axed.
These include an end to subsidies for onshore wind, adding the Climate Change levy to renewable energy and ditching a plan to make new homes carbon neutral from 2016.
Labour's Shadow Energy Secretary Lisa Nandy, said the Government's actions were damaging the UK's "international reputation".
She said: "At the very same time the Energy Secretary is telling her colleagues in private we're not on course to meet our legal target on clean energy, she is cutting wind and solar schemes that could help us to meet it.
"It beggars belief that Ministers are pursuing these regressive steps, and damaging our international reputation on climate change, less than a month before the important Paris Summit."