Drug convicts on death row could be guarded by crocodiles under new plans from Indonesia's anti-drugs chief - because they can't be bribed.
Budi Waseso is said to be planning to search crocodile farms across the country to try and find the "most ferocious type of crocodile" to use at the new prison proposed for an isolated Indonesian island, the Guardian reported.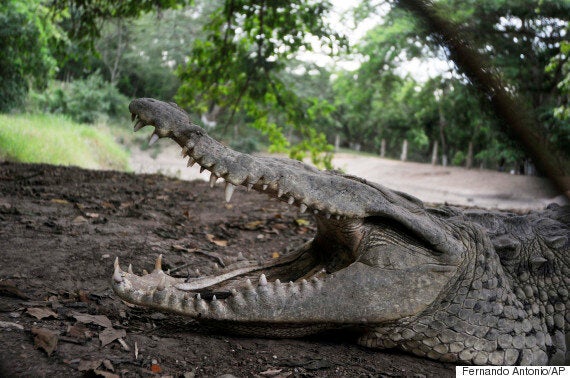 Crocodiles could be used to guard death row drugs convicts in Indonesia
Waseso was quoted as saying: "We will place as many crocodiles as we can there. I will search for the most ferocious type of crocodile.
"You can't bribe crocodiles. You can't convince them to let inmates escape."
Waseso's prison idea would require inmates to fend for themselves with only daily food parcels to help them survive. The idea is yet to be approved by the country's Justice Ministry
He said: "We will keep sending them food supplies every day. But they have to survive on their own," he said.
Neither the location or the opening date of the prison have yet been confirmed.
Indonesia has some of the strictest drugs laws in the world and ended a four-year moratorium on executions in 2013.