A new image capturing a spectacular blue light flying over San Francisco has emerged, showing off how the right picture can paint a thousand words.
This image was taken on Sunday night by 36-year-old landscape photographer Abe Blair, who initially thought he had caught a UFO on camera.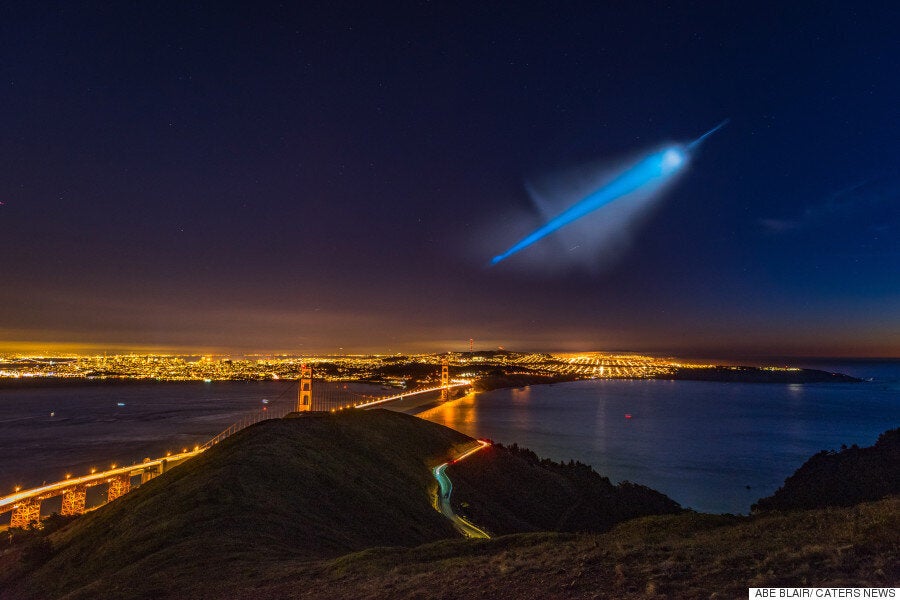 The colours emanating from the object were so mysterious that the rest of America also wondered, for a brief moment, if aliens were indeed landing on earth.
However, the US Navy later revealed that it had been testing missiles and Blair's incredible snap was indeed a photograph of a Trident D5 ballistic missile.
The missile was initially launched off the coast of Southern California and Blair happened to be in the right place, clicking away at the right time.
"The sunset was uneventful and the fog was a no show. My friend Justin and I decided to stick around and shoot some night images and play with some new techniques with our cameras," he told the Daily Mail.
"Then it happened. "What is that?!" we both yell as we are running to our cameras to recompose and try and capture this UFO as it headed right towards us.
"Just as we got our cameras reset it banked left out over the ocean. Over the next minute we watched it go and either leave our atmosphere or burn out."