A three-year-old girl suffering from cancer had her spirits lifted when six nurses joined her for a performance of Frozen's 'Let It Go'.
Millie McColl from Glasgow held the microphone and joined in when she could, but was more chuffed with the nurses surrounding her singing and dancing.
McColl was diagnosed with stage 4 Neuroblastoma - a rare cancer stemming from nerve cells called neuroblasts, which mostly affects young children - in June 2015.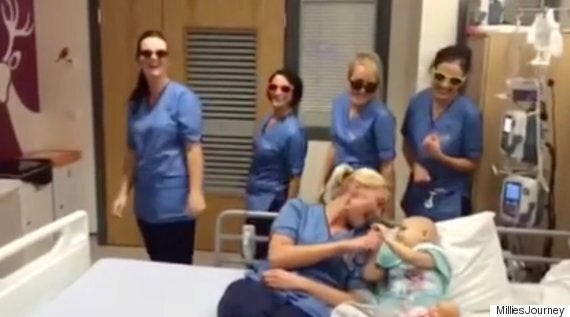 Millie was initially nervous to sing along with the nurses
During a late shift the nurses decided to put on the Disney performance in order to put a smile on Millie's face.
Initially nervous to sing herself, Millie points the microphone towards the nurse sat beside her on the bed and giggles when they belt out the lyrics.
But it doesn't take long before the three-year-old relaxes, loudly singing the chorus near the end.
"So this didn't quite go as I had pictured in my head but we all had fun and as always Millie is showing chemo won't bring her down," the caption read on the Facebook page created to follow Millie's Journey.
"I must thank the lovely girls from the night shift last night for being good sports and making Millie's day! You are all amazing."
The video has been viewed nearly 500,000 times since it was posted on 6 November, with many people commenting how "great" the nurses were.
Millie's mum Lynsey McColl has started a JustGiving page for her daughter, hoping to raise money for the treatment Millie needs, which is currently only available in America.
"Millie is a beautiful, happy and loving three-year-old girl who's world was turned upside down when she was diagnosed with stage 4 Neuroblastoma in June this year," the mum wrote.
"We want to get her medical treatment in America because it is not yet available in the UK."
At the time of writing, just over £8,000 of the £100,000 target had been raised.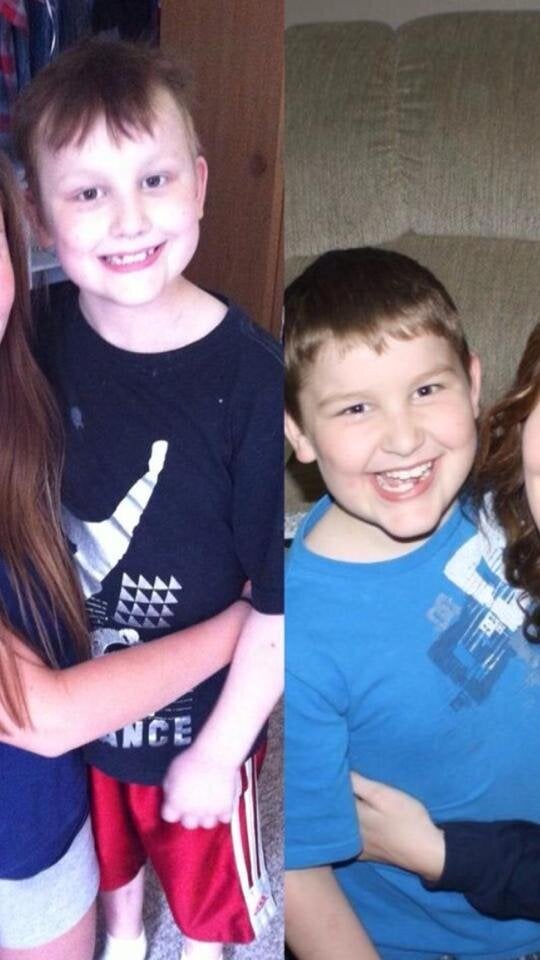 Childhood Cancer Awareness