A Conservative MP has said Parliament should only introduce breast-feeding in the Commons when supermarkets allow check-out staff to do the same.
During a debate on how Parliament needs to be a "beacon of a 21st century workplace", ex-minister Simon Burns said he feared if breast-feeding was permitted it would be mocked by the media.
His comments came in a debate on how being a Westminster MP was not family friendly because of longs hours and distances many have to travel to get to and from their constituency homes.
After a call to allow breast-feeding in the Commons chamber and committee rooms was raised, Mr Burns told fellow MPs: "We do have to be careful in pushing for a more realistic approach we don't give the tabloid press the opportunity to ridicule us."
The Chelmsford MP said he "may be old-fashioned" but he "shared the view" of former Commons Speaker, Betty Boothroyd, who had influence over the workings of Parliament as Speaker Bercow still does.
He said: "When she saw her check-out girl at Tesco breast-feeding then she would allow it."
But Mr Burns went on there was an "appropriate time and place in which breast-feeding should take place", but feared the debate would "degenerate" and the "merits of the case" would be undermined by sensationalist headlines.
The Westminster Hall debate was brought by Labour MP Jess Phillips, who said the role of Parliament was to lead by example.
She raised a series of issues such as MPs not being able to bring their children to the House of Commons, the lack of female journalists in the Press Lobby and the Parliamentary term-time not coinciding with school holidays. Among her proposals was regular "family days".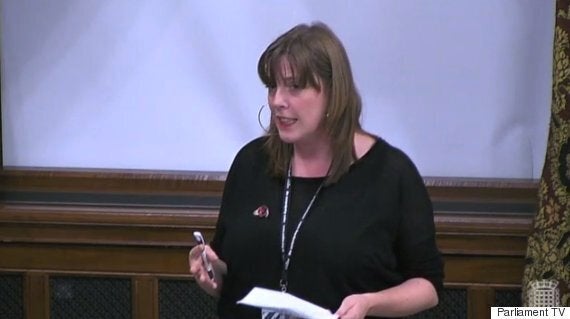 Jess Phillips: "I realise this would be ridiculously controversial."
And she called on officials to allow colleagues to breast-feed during debates. Birmingham Yardley MP Ms Phillips, a mother of two, said: "I realise this would be ridiculously controversial but I can also tell you from years and years of experience, putting off breast-feeding your baby makes you feel like you are going to die."
The idea was ruled out by Therese Coffey, the Deputy Leader of the House of Commons, who was speaking for the Government.
In response to Mr Burns' comments, Jo Cox, a Labour MP, said Parliament "needs to be more flexible" and should "take on the popular press" if need be.
SNP MP Alison Thewliss told MPs she had breast-fed at Hampden Park football ground, and argued: "The appropriate time and place to feed your child is when they are hungry."
Related