Mo Farah wanted to take inspiration from his favourite football club when naming his newborn son, but his wife wasn't having any of it.
Farah and Nell also have three-year-old twin girls Aisha and Amani, and Farah has a nine-year-old daughter Rhianna, from a previous relationship.
The interview was the first time the British runner had publicly shared a picture of his son.
Speaking in the interview, Farah said he had "always wanted" a boy and is proud of his newly-grown family.
"Growing up I would never have thought that I'd be a double Olympic champion, with a lovely home and beautiful kids," he added.
"Yeeeeezzzzzz! It's a boy! Buzzing to welcome the new man of the house! Mum and baby doing well! #Excited," he wrote.
Nell and Farah, who married in 2010, announced they were expecting their third child together in August with a picture on Instagram.
He told the Evening Standard at the time: "I train to be an athlete but there is no training to be a dad and I'm learning all the time.
"This award shows I must doing something right, which is a real confidence boost."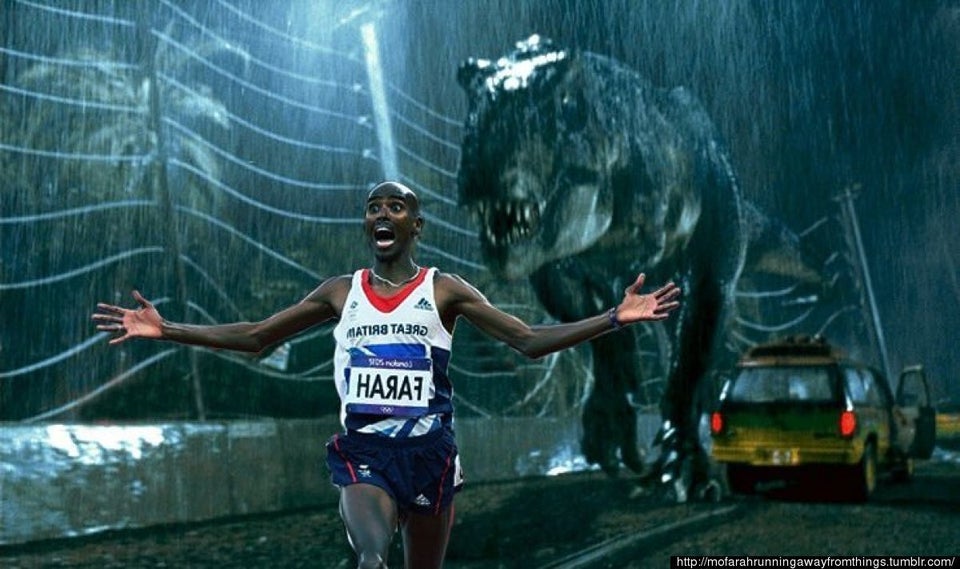 Mo Farah Running Away From Things