Anyone who follows Ellie Goulding on Instagram will know she takes her fitness regime pretty damn seriously.
But the star has insisted feeling happy, healthy and confident in her body is the reason she hits the gym - it has absolutely nothing to do with wanting to lose weight.
The 28-year-old appears on the cover of the latest issue showing off her toned abs in sports bra and crop top. On Instagram, the magazine confirmed that the singer's muscles were not photoshopped after the shoot.
We have to say, she looks rather fabulous.
Goulding, who is a brand ambassador for Nike, went on to say she feels "exhilarated" after working out.
"That's what gets me motivated and what will drag me out of bed. When I'm not on the road, my trainer comes to my house a few times a week and we go for a run outdoors and then do weight training," she said.
When she's not running, the singer can be found taking part in HIIT classes at Barry's Bootcamp to stay in shape.
Just hearing about Goulding's life is enough to make most people feel tired, but she revealed her "aspiring vegan" diet helps her to feel energised.
"I make green juice for myself almost every day. I put in things like bananas, avocado, spinach, broccoli—whatever's in my fridge, really. Sweet-potato fries and salad is my absolute favourite thing. It's the perfect meal," she said.
This isn't the first time Goulding has spoken about her love of fitness.
Previously speaking to HuffPost UK Lifestyle, she said running was one of the things she "couldn't live without".
"If for some reason I couldn't run anymore it would be too much for me to take."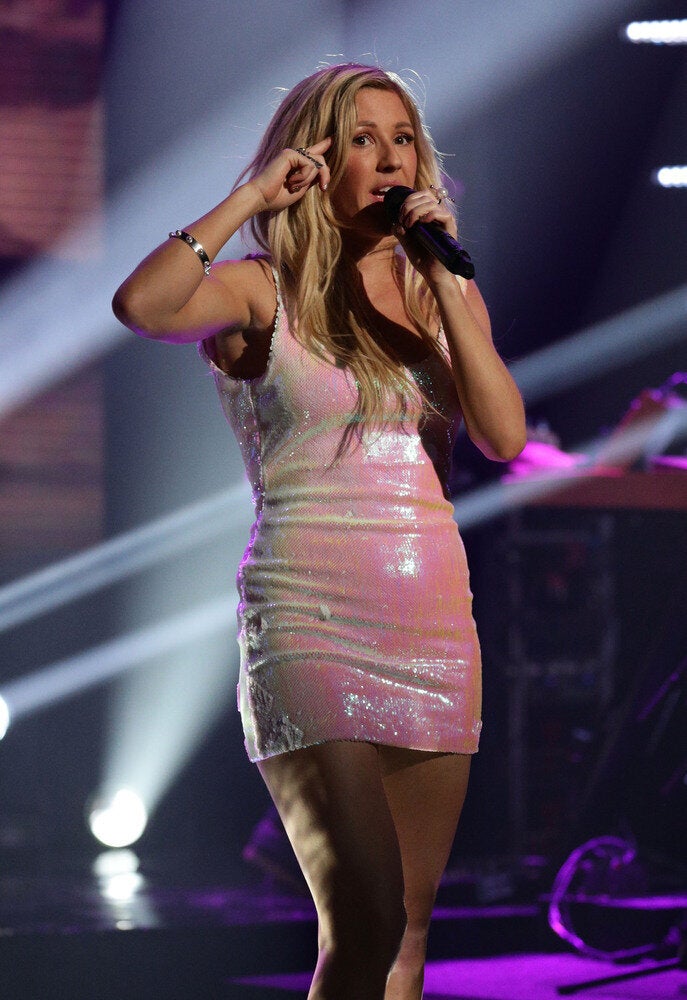 Ellie Goulding's Most Fabulous Outfits