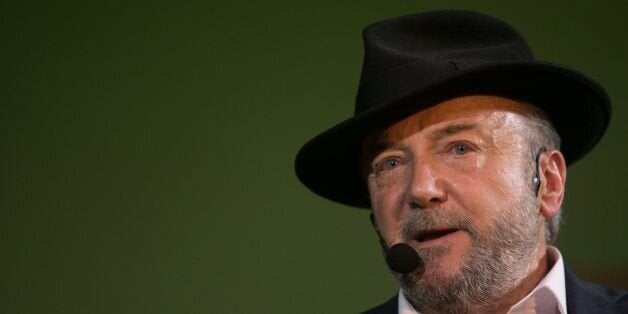 There would be "an almighty revolt" among Labour MPs if George Galloway re-joined, the chair of the women's parliamentary party has warned.
Dawn Butler, MP for Brent Central, hit back at suggestions the Respect Party leader should be allowed back in the Labour fold, after being booted out more than 10 years ago.
Ms Butler claimed Labour leader Jeremy Corbyn was opposed to Mr Galloway rejoining the party.
Writing for Progress, a grouping of Labour Party modernisers, Ms Butler said: "Suggestions that George Galloway should be readmitted to the Labour party are rather bewildering.
"As chair of the women's parliamentary Labour party, I am sure that there would be an almighty revolt."
At a meeting of the Parliamentary Labour Party on Monday, Birmingham Yardley MP Jess Phillips received loud applause when she spoke out against Mr Galloway's potential return.
Mr Galloway lost the Labour whip after saying Tony Blair had "lied to the British Air Force and Navy, when they said the battle of Iraq would be very quick and easy. They attacked Iraq like wolves."
He won the seat of Bethnal Green and Bow in the 2005 General Election under the banner of the Respect Party, defeating Oona King in the process.
Mr Galloway failed to win the seat of Poplar and Limehouse in 2010, but re-entered Parliament in 2012 thanks to a by-election win in Bradford West.
He lost that seat to Labour's Naz Shah in May, but was criticised for his behaviour towards his opponent during the campaign.
Ms Butler wrote: "Talk to Naz Shah, the brilliant new member of parliament for Bradford West, who described Galloway's election campaign as 'misogynistic, vitriolic and very dangerous'.
"He questioned her revelation that she had been forced into marriage at the age of 15, totally missing the point that it was a forced marriage."
Ms Butler hit back at suggestions that letting Mr Galloway back into the party would stop him running for London Mayor and therefore help Labour candidate Sadiq Khan's campaign.
She said: "I have spoken to Jeremy Corbyn and he has told me he is not in favour of letting Galloway back in.
"I have had it suggested that those arguing for his he readmission want to stop him standing in the London mayoral election and damaging the prospects of our superb candidate Sadiq Khan.
"Galloway stood for the London assembly in 2008 and got two per cent of the vote. I think we should have faith in Sadiq, a candidate who personifies London in all its glorious diversity."
Appearing on the BBC's Daily Politics on Monday, Mr Galloway said he could only return to Labour if his expulsion was rescinded.
Related