Katy Perry's father featured in a video posted on YouTube on Wednesday, in which he was accosted by an agitated Christian activist and reprimanded for allowing his pop star daughter to "walk with Satan."
Keith Hudson, himself an evangelical minister, was the target of the illiberal rant from Christine Weick, who appeared to blame Hudson and Perry for the estrangement of her own son.
The exchange, which took place at a Christian radio station in Phoenix, Arizona, on Monday, was originally posted to Weick's Facebook page with a boast about delivering "righteous anger" over Perry's latest video. That post was quickly deleted, but not before another user uploaded the ambush to the video sharing site.
When asked by Hudson why she launched the attack, Weick said: "Because my kid watches your kid's videos and they're sending him to hell because of the choice he made, because of your daughter and your lack of discernment and direction. Minister to your daughter because that is needed more than ever. You ought to know better. When you have a girl who walks with Satan the way she does"
"Do you have kids?" Hudson asked.
"I do, and I have no relationship with my son because he is walking away from the Lord and he exploits it," Weick hissed in reply.
And the pop video in question? Naughty Katy...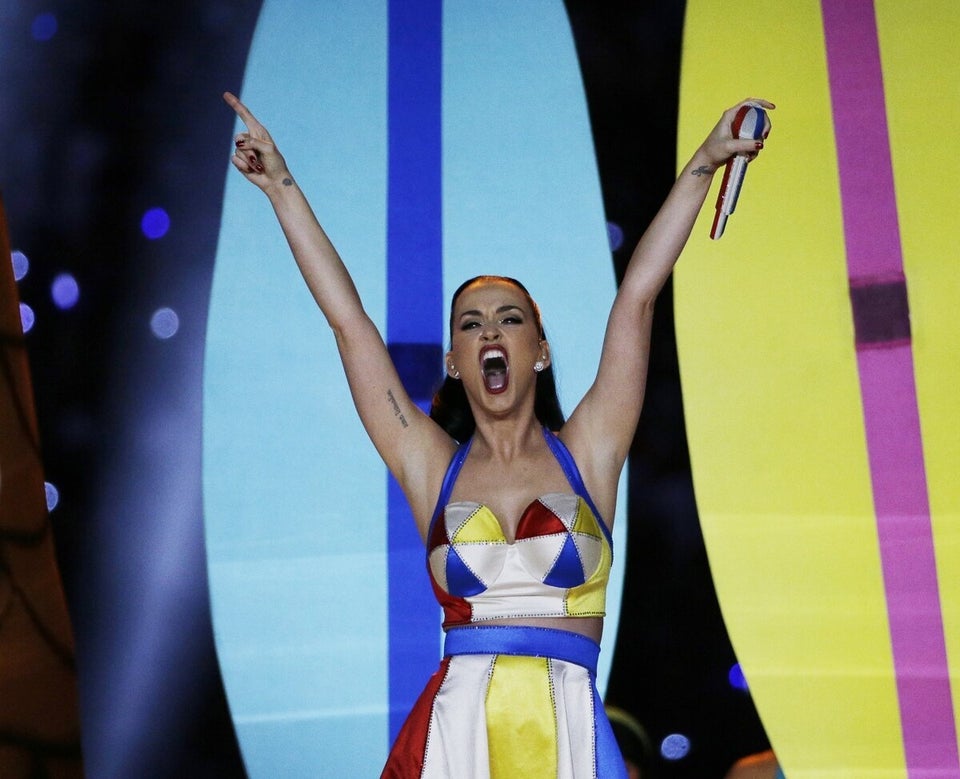 Katy Perry's Super Bowl Halftime Show