Charlie Hebdo has sparked ire in the east after two cartoons were published in Wednesday's edition satirising last weekend's MetroJet plane crash in which 224 people perished.
The Russian plane, travelling from Sharm el-Sheikh to Moscow, crashed in the Sinai Peninsula on Saturday, killing all onboard. The cause remains unknown, though Western governments suspect a bomb planted by members of the Islamic State before takeoff.
In one cartoon, a bearded man is shown looking at pieces of debris, while more rains down on him. The caption states: "The Islamic State: Russian Aviation Intensifies Its Bombardments."
A second cartoon depicts a skull, body parts and a burning plane, with the caption reading: "The Dangers of Russian Low-Cost Airlines." Below the skull says: "I should've flown Air Cocaine."
"My colleagues and I tried to find caricatures of the Charlie Hebdo journalists in the magazine, who were shot by terrorists," he continued. "We were unable to find them. But if they were published, then it would also be blasphemy, well at least in our country," he added.
Konstantin Kosachyov, the head of the Russian Federation Council's International Affairs Committee, was equally critical. On his Facebook he accused the magazine of profiteering from death. "The cartoons in Charlie Hebdo are nothing but another example of systematic immorality in self-advertising and shameless money-making on other people's misfortunes and tragedies," he wrote.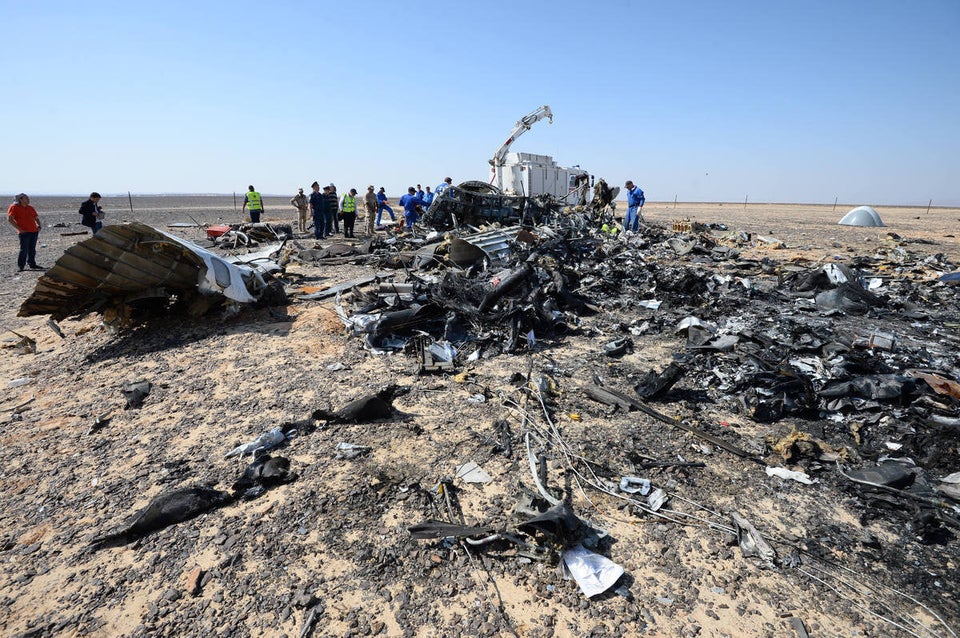 Russian plane crash