Toby Liew is a 16-year-old from Gillingham, Kent, currently studying towards his A-levels. He's also the brains behind Magniband, a smartphone lens magnifier which looks set to take the consumer electronics world by storm.
Unlike other macro photography lenses, which can cost hundreds of pounds, Toby's product costs a fiver, and slips straight onto any smartphone.
"I've been working on this product for a few years," the young entrepreneur explains. "From my humble beginnings as a 12- year-old wanting to develop something cool that's not been done before."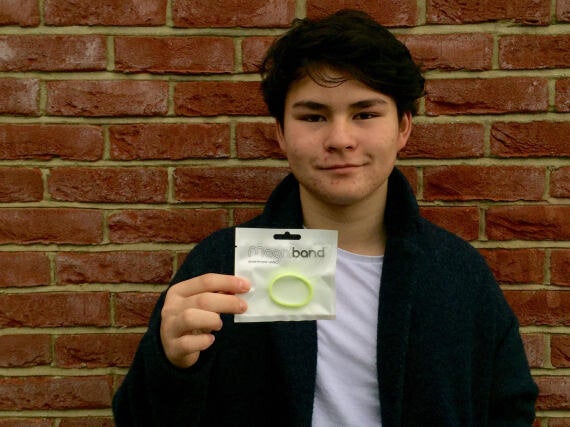 Toby Liew with his innovative product
The teen tech entrepreneur made some time in between studying and running his business to give The Huffington Post UK the lowdown on his new invention.
So what gave you the idea?
I quite liked the macro area of smartphone photography, but there was nothing really accessible in terms of affordable smartphone lenses.
I couldn't pay stupid prices for existing lenses and I wanted something cheaper and simpler, as did my friends. Since the smartphone accessory market was, and still, is young, I went about creating a product which was fun, very simple in design and easy to use.
And did you face any challenges along the way?
Yes, I came up against many challenges in the design process, but I knew I could never start with a faultless, finished product. Though some of these design challenges could be frustrating, I'd welcome them, knowing they'd be crucial in developing my product.
Some of these challenges included faults with the lens, the glue securing the lens and making it compatible with all smartphones. These considerations saw me receiving and reviewing prototypes upon prototypes from a very efficient factory in China.
Another big challenge was securing watertight design protection for my product and branding, since it was a costly and time consuming process. However, now this has been done, it gives me even more confidence in the future of my product.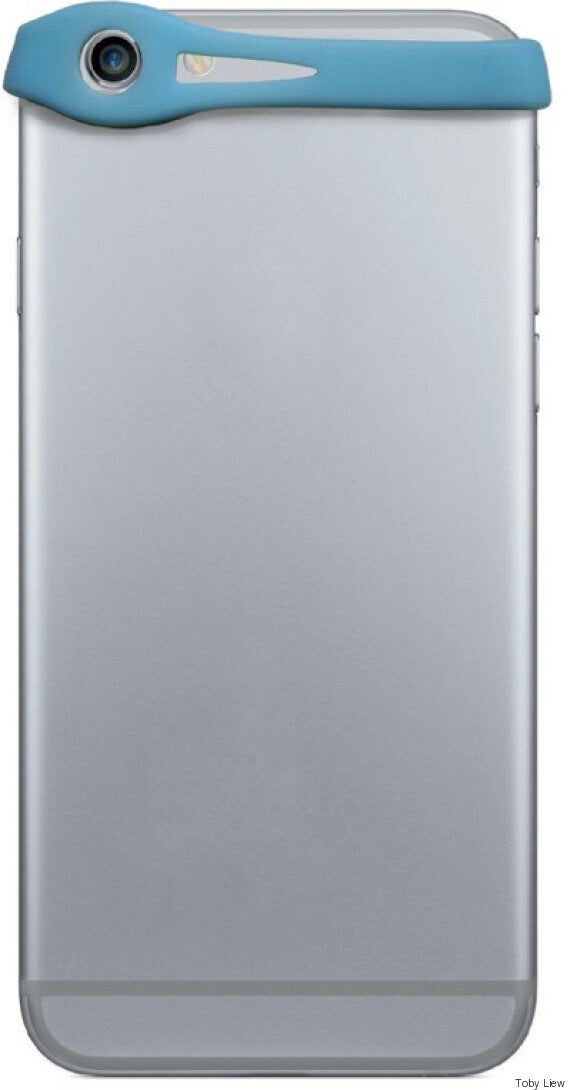 Magniband is Toby's first invention
At the start, the only funding I had was my pocket money and some savings, but when this started to run out, I knew I'd need a lot more.
So I reached out to many options, my family, friends, and local councils for grants until a business man, connected through family, liked the product and my entrepreneurship. He invested in the product and me, as well as actively helping with the ongoings of the business.
What's been your proudest moment to date?
I've reached a lot of small landmarks with Magniband, including receiving my first prototype, completing my website and having the finished, packaged product in my hands for the first time.
Nonetheless, the proudest moment was when I started stocking my first shop in London, Magma Bookshop. To have the ability for Magniband to be picked up and bought in a shop was amazing and a little surreal at first.
However an important thing to note is that what's even better is realising what can come next through this opportunity, which, in this case, was stocking even more shops.
Also, seeing people using the product and putting their photos on Instagram was cool thing to see, and not only this, supplying the Danish Architecture Centre in Copenhagen was also great.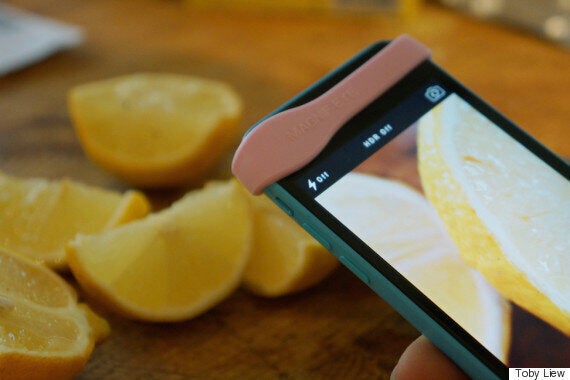 Did you ever think your idea would be this successful?
I wouldn't consider myself successful at the moment, however I have had it in my mind that I will be successful in something and realising that Magniband is gaining traction has made me think it may soon be possible.
Although, in terms of providing people with a fun and simple product, I guess I could say I've reached success.
What advice would you give other young entrepreneurs?
Apart from the never giving up attitude, I think a crucial tip would be to always look ahead of the next step.
For example, I started getting orders from a few shops quite regularly, but I knew I needed to think ahead to allow the business to grow, so for me, this was to attend the Spring Fair trade show at the National Exhibition Centre early next year. This next step will allow me meet new clients, discover new leads and find more opportunities for Magniband.
So what's next for the future?
The immediate next steps are to gain some more exposure for Magniband, design a few new products to expand the line and to exhibit at the trade show next year.
The long term aims are to go on to create new products, perhaps completely different to Magniband, get varied experience from a wide range of places to make better informed decisions in the business world, meet new people and eventually form new companies centred around simplicity and innovation which all relate back to one, large power house being run by my architect brother and I.
See Also: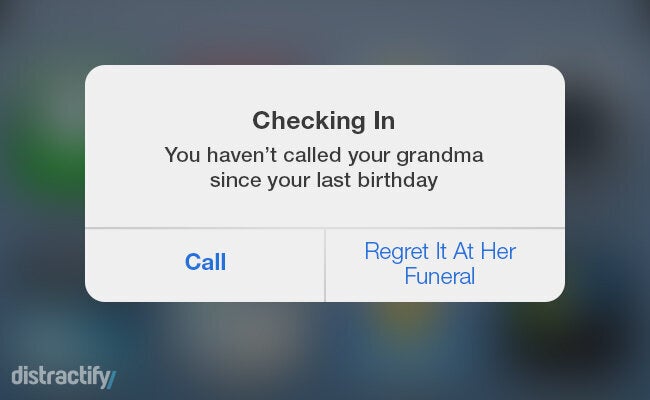 What Your iPhone Notifications Really Mean
Popular in the Community