Kim Kardashian and Kanye West's daughter North is just adorable.
For months now, the world's most famous celebrity couple have been dressing their daughter like a mini Kanye, the chunky gold chain, the DM boots and even his infamous oversized jumpers - the cute little two-year-old even has her famous father's scowl.
After the celebrity mum and daughters latest shopping trip in New York in front of a gaggle of photographers, Kim and North (dressed as a mini Kanye again) spent the afternoon 'working it' for the cameras.
So here at HuffPost UK we decided to face swap North West's little head with Kanye's mug and the results are hilarious.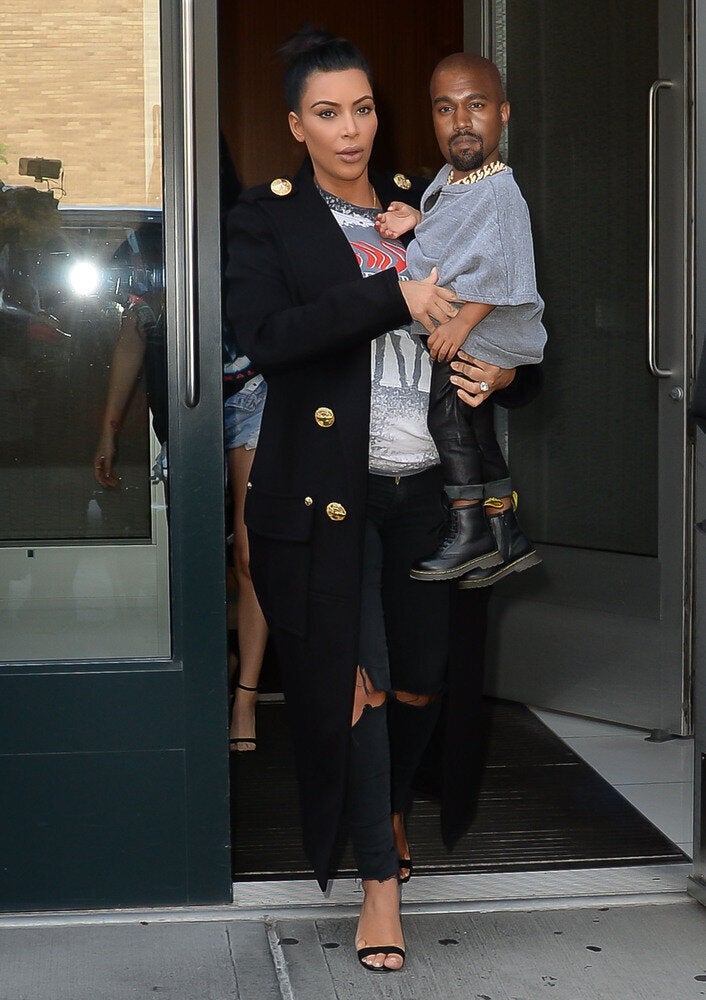 Baby kanye