One official described the scene inside the building as "carnage," noting the attackers had tossed explosives at the hostages as well as opening fire on them. The official said he expected the toll of victims to rise.
Top government officials, including Francois Hollande, travelled to the concert hall where the hostages had been killed. Speaking from the Bataclan after police had secured the venue, the French president said: "We will wage combat. It will be ruthless. France needs to be unified, even if today it is in mourning in the wake of this tragedy that is an abomination and barbaric."
Earlier, France declared a state of emergency, sealing its border after what appeared to be a series of coordinated attacks across the capital. The Stade de France stadium and a cafe were also witnessed fatalities. Fans sang the French national anthem as they exited the stadium.
After reports of explosions and gunfire at the concert hall, security forces raided the venue, which was hosting American rock band Eagles of Death Metal. People were shown on French TV evacuating the building.
Speaking to France24, a witness said: "I didn't realise what was going on. We were listening to the music, then all of a sudden we heard gunshots -- they were quite high pitched. At first I thought it was a joke. I didn't actually believe. But the shots kept going and going and going, and people started screaming and ducking behind the seats. That was when I realised I had to get out."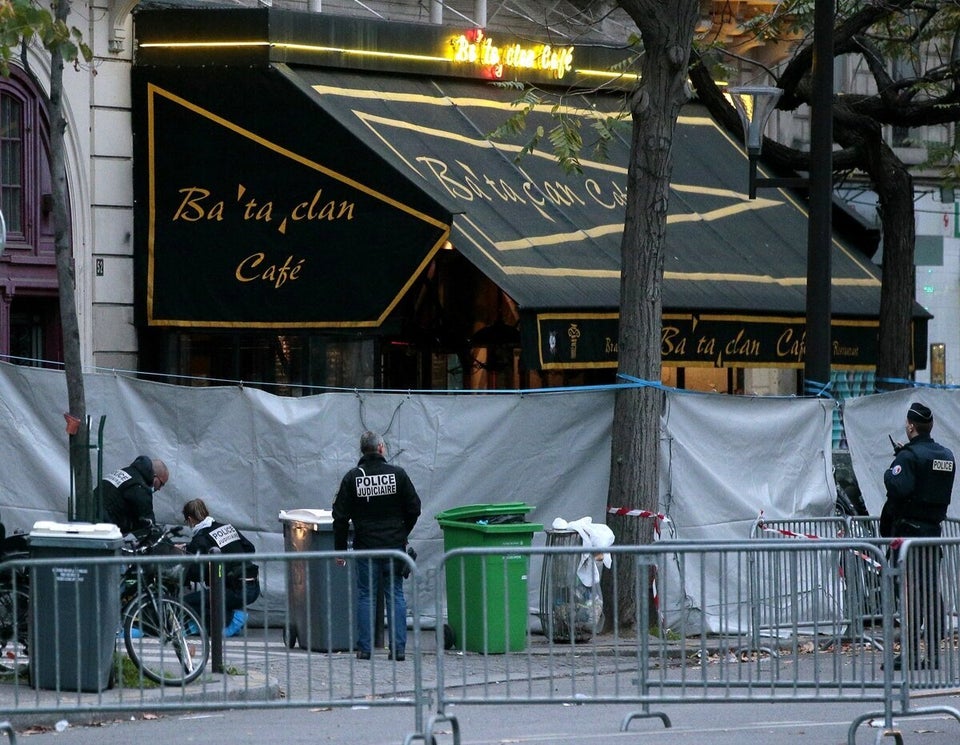 Paris attacks: Bataclan theatre scene