The death toll from the wave of Paris terror attacks stands at 127, French President Francois Hollande confirmed on Saturday as he said Islamic State were behind the coordinated shootings and suicide bombings.
At least 100 died after a a hostage situation at the Batalan theatre where hundreds were waiting to watch a concert, while restaurants and a football stadium were also targetted.
Hollande deployed military personnel around the city after declaring a state of emergency and closing the borders.
He said Islamic State was behind the attacks, which he called "an act of war" that had been organised and planned from abroad.
He confirmed that the death toll now stands at 127 and declared that there would be three days of national mourning.
All schools, museums, libraries, gyms, swimming pools and food markets in Paris will be closed.
German media are reporting an arrest in Bavaria tied to the Paris attacks. Police have declined to confirm the link.
WHAT WE KNOW SO FAR:

At least 127 dead, and fears death toll could be around 140
At least five locations targeted in suicide bombings and shootings
Around 80 slain at Bataclan concert theatre after hostage situation
Restaurants, football stadium attacked in night of horror
Police leave cancelled and around 1,500 soldiers mobilised
French border controls increased, state of emergency declared
Eight extremists killed, all attackers thought to be dead
Manhunt under way for accomplices
David Cameron to chair meeting of Government Cobra committee
Eight extremists were killed in Paris, including seven in suicide bombings.
Two explosions occurred outside the Stade de France stadium north of Paris during a friendly match between France and Germany, killing three people. The police later confirmed these were suicide attacks. The sound of the explosions was captured by cameras filming the match (Vine below). Hollande, who was in attendance, was evacuated from the ground.
Ahead of an emergency cabinet meeting at midnight local time, Hollande said: "At this moment, unprecedented terrorist attacks are underway across the city of Paris."
In London, Prime Minister David Cameron said: "I am shocked by events in Paris tonight. Our thoughts and prayers are with the French people. We will do whatever we can to help." In Washington, President Barack Obama condemned the violence as an "attack on all of humanity." He said: "Once again, we've seen an outrageous attempt to terrorize innocent civilians," he said. "This is an attack not just on Paris, it's attack not just on the people of France, but this is an attack on all of humanity and the universal values that we share."
France had instituted extra security measures ahead of the global climate conference, which is scheduled to start in two weeks. In January, the country was witnessed the deadly attack on satirical newspaper Charlie Hebdo and a kosher grocery that left 20 dead. In August, a smaller-scale attack was attempted on a high-speed train. American travelers foiled that plot.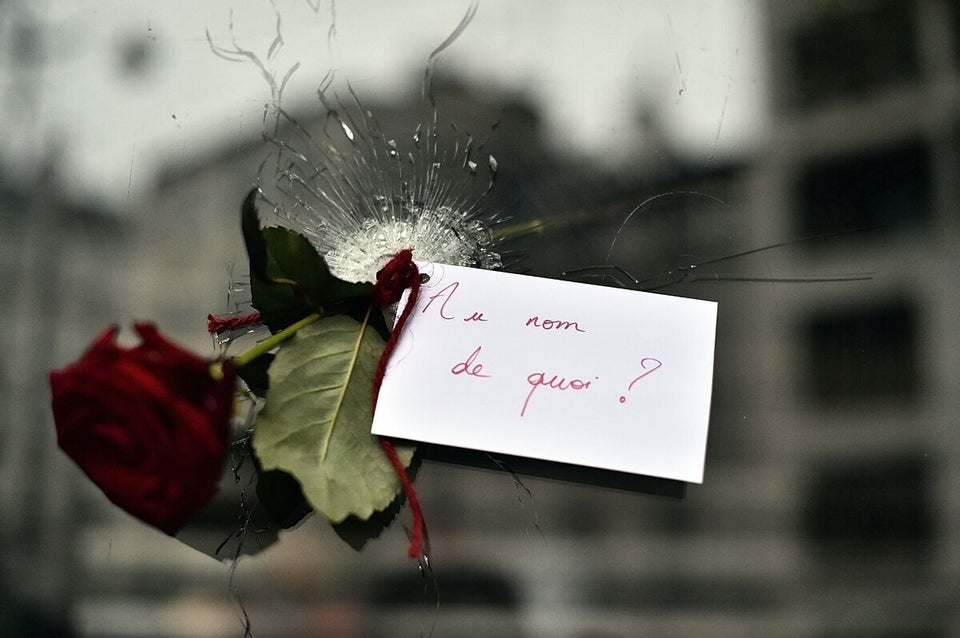 GRAPHIC WARNING: Paris shootings