The Atomic Kitten singer sparked outrage on the social media site when she tweeted a picture of her 18-month-old daughter Dylan-Jorge pointing a toy gun, as she played cops and robbers with her brother Max.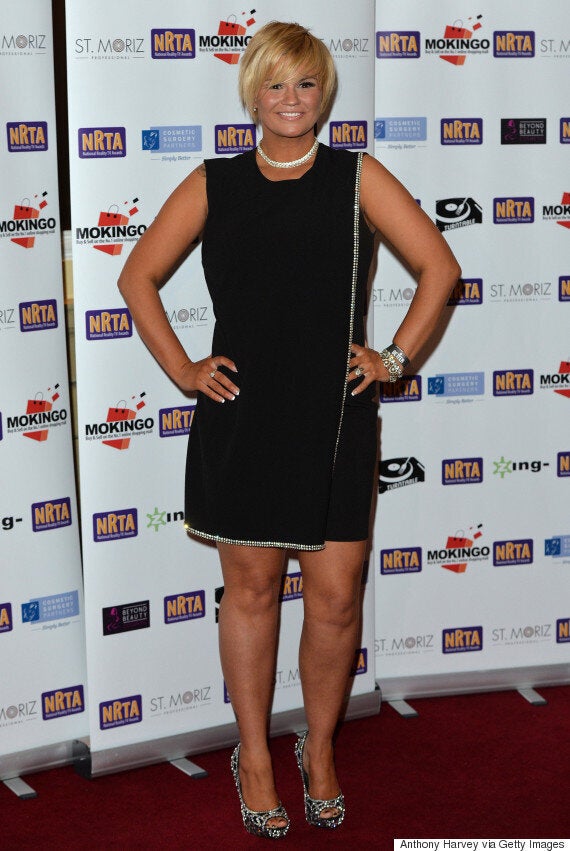 Users were quick to condemn Kerry's actions, in light of 129 people being killed in a series of horrific attacks across the French capital on Friday (13 November) night.
Once she realised her error, the star was quick to remove the picture and apologise to her followers.
"Would just like say sorry for the pics of my little girl playing cops & robbers guess I just just didn't think of the timing," she tweeted.
"I have taken them down! And on my children's lives they were not by any means to hurt or upset anybody! Just a mum showing off her baby girl."
Kerry is not the only celebrity who has courted controversy on social media following the attacks, however.
Branding the attackers "fucking cowards", he wrote: "If you think your 'god' is gonna reward you for this type of atrocity then your god is a massive c**t."
He later apologised for his remarks, and his account was reinstated, minus the offending post.
"OMG I think it's time to shut our borders! It's only a matter of time before this happens in England! Keep safe people and be vigilant," she said.
She later tried to defend her comments, following a backlash, writing: "Tweet deleted due to the amount of abuse I've received! I know what I meant and I apologise if people didn't! I Don't deserve threats tho!
"2nite Ive bin called, fat, ugly, bitch, told 2 kill myself, +worse! Put on skynews! All coz I said what lots r thinkin! Prayers for France x."
Related