Madonna broke down on stage as she paid emotional tribute to those who lost their lives in the tragic events in Paris.
The pop legend had paused her concert in Stockholm on Saturday, to reflect on the atrocities that had cost the lives of a reported 129 people in an orchestrated series of attacks in the French capital 24 hours earlier, and to explain why she had chosen to continue with performing her show in Sweden.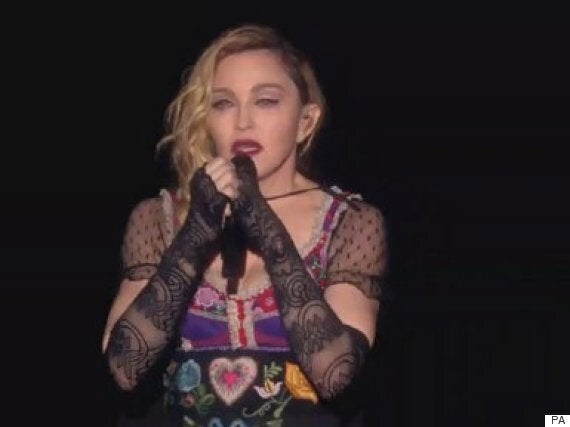 Madonna was visibly moved as she expressed her sadness about the events in Paris before holding a minute's silence at her concert in Stocklholm
"It's been really hard actually to get through the show, because in many ways, I feel torn," the US superstar told the audience.
"Like, why am I up here dancing and having fun when people are crying over the loss of their loved ones? However, that is exactly what these people want us to do. They want to shut us up. They want to silence us. And we won't let them.
"There are people who have no respect for human life, and there are people that do atrocious, degrading and unforgivable things to human beings," she said during the powerful seven-minute speech.
"But we will never, ever, ever change this world that we live in if we do not change ourselves. If we do not change the way we treat one another on a daily basis. The way we change the world is not to elect another president, not to kill a hundred more people.
"The way we change the world is that we change the way we treat one another on a daily basis, in the simplest ways. We must start treating every human being with dignity and respect, and this is the only thing that will change the world."
Madonna then proceeded to sing - with tears running down her face - an emotionally powerful acoustic version of her soulful hit 'Like a Prayer', telling the audience, "So, here's what I know how to do, and I hope you will all join me, and we will all sing this prayer together."
Celebrities have joined the rest of the world in expressing their sadness at the scale of the tragedy, even though several have run into controversy expressing their opinions.
Madonna is mid-way through the European legend of her well-received Rebel Heart tour. British star Idris Elba was on support act duties for her last week in Berlin, where he posted a picture of them together, and later he told HuffPostUK what it felt like sharing the stage with the hitmaker of three decades and counting.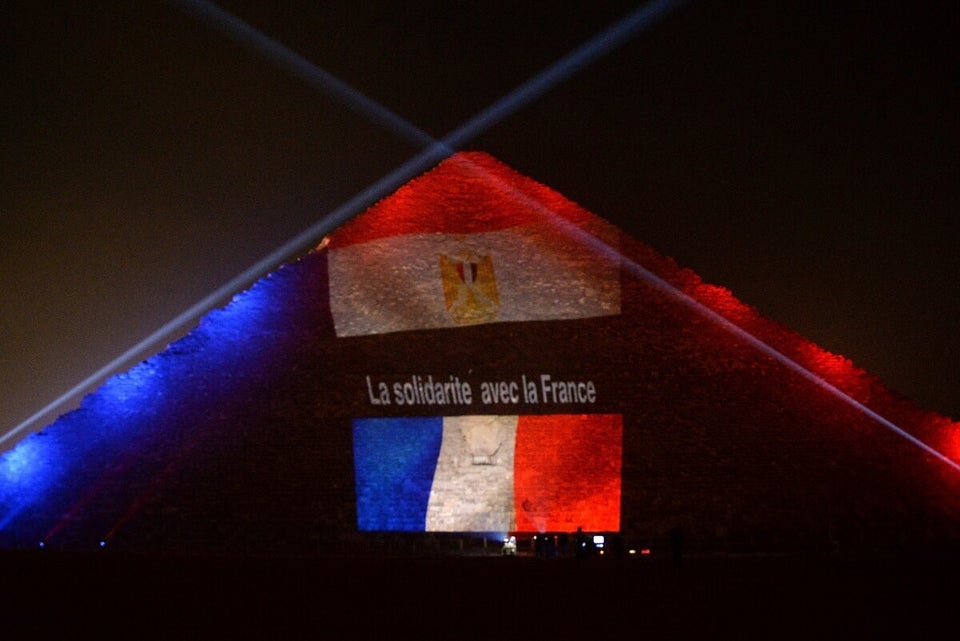 World Shows Solidarity In Wake Of Paris Attacks - Tribute In Light