Jeremy Corbyn's stance on ISIL and the Paris attacks has come under repeated attack from his own MPs during a heated meeting of the Parliamentary Labour Party (PLP).
The Labour leader faced questions over his stance on the legality of the killing of Mohammed Emwazi, 'shoot to kill' policies, Syria and his long-standing support for the Stop the War Coalition, HuffPost UK has been told.
David Cameron tonight sought to exploit the row as he ridiculed those who suggested Emwazi ought to have been brought to a trial and face justice for his crimes.
"Those who say we should have somehow arrested Jihadi John, don't get the reality of the world we are in," the Prime Minister said in a speech to the Mansion House in the City of London.
"There are no rigorous police investigations or independent courts upholding justice in Raqqa...you do not protect people by sitting around and wishing for another world."
A spokesman for Mr Corbyn insisted that only a 'minority' of MPs "expressed themselves volubly" at the weekly PLP meeting in the Commons.
He also insisted that the party remained largely united on its policy of refusing to back military action in Syria without a coherent diplomatic and strategic plan being first put in place.
Yet Labour MPs, speaking on condition of anonymity, said that he was asked a string of difficult questions on foreign policy to which few answers were given.
When asked if he would allow a free vote or insist on a three-line whip on a future vote on action in Syria, Mr Corbyn did not answer, MPs claimed.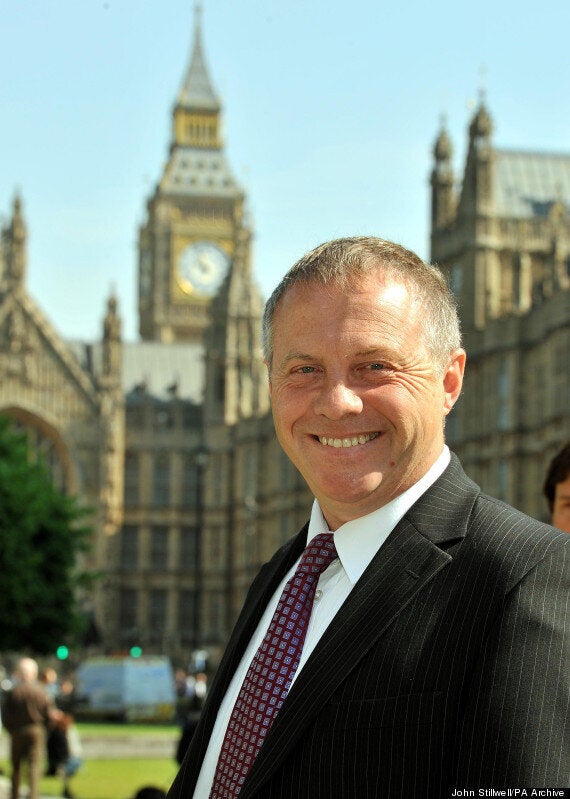 John Mann, Labour MP for Bassetlaw
An angry John Mann, MP for Bassetlaw, revealed that his niece – a Labour party member – had been in a bar next to one of the restaurants that was attacked by terrorists in Paris.
She had locked herself in a toilet with eight other terrified friends for three hours "thinking she was going to be murdered", Mr Mann said.
He asked Mr Corbyn if he believed that terrorists wielding Kalashnikovs shouldn't be shot by security forces in circumstances like those in France, but received no answer, one MP said. "Are you telling Labour party members if somebody's outside with a Kalashnikov, you are not going to shoot them?" Mr Mann is said to have asked.
MPs asked Mr Corbyn if he agreed with the Stop The War Coalition article that had this weekend claimed that Paris had 'reaped the whirlwind of western support for extremist violence in the Middle East'.
Mr Corbyn described the article as 'inappropriate' and insisted that Stop the War Coalition had pulled it from its website, but when faced with jeers of 'condemn it! condemn it!" refused to answer, other than to say 'I didn't write it'.
He was then asked why he was guest speaker at a Christmas fundraiser for the peace group, of which he has long been a supporter, but again did not answer, according to one MP present.
Simon Danczuk MP interrupted and shouted down Mr Corbyn at one point, saying "You haven't answered a single question put to you", to which PLP chair John Cryer told him to sit down.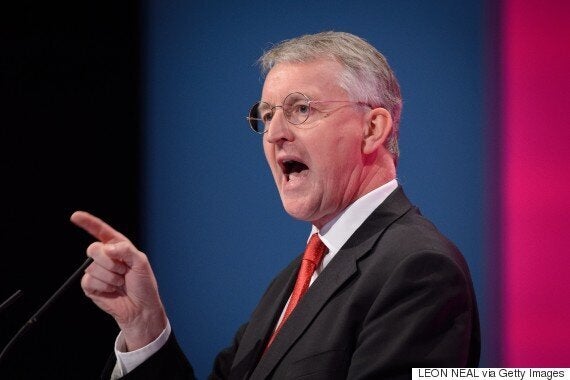 Shadow Foreign Secretary Hilary Benn
Amid claims of tensions between Mr Corbyn and senior members of his Shadow Cabinet, Shadow Foreign Secretary Hilary Benn won loud applause for his denunciation of ISIL.
Referring to their catalogue of beheadings, rapes, killings of homosexuals, Mr Benn concluded: "'They are without doubt, fascists".
Mr Benn was also applauded when he declared: "To those who say that every action we take in Syria would make things worse, well, they are already pretty bad for the people in Syria."
"That was a new nadir," one MP said after the meeting. "I didn't think it could get any worse than the McDonnell meeting [when Shadow Chancellor John McDonnell had changed Labour's line on the Government's austerity motion]. This was cold fury rather than a hot rage."
When asked about the Paris security forces handling of the terror incident, Mr Corbyn had earlier told BBC News: "I'm not happy with a shoot-to-kill policy in general – I think that is quite dangerous and I think it can often be counterproductive. I think you have to have security that prevents people firing off weapons where you can."
And on ITV News, he questioned the legality of the killing of 'Jihadi John': "I would only authorise actions that are legal under international law."
Asked if the US strike on Emwazi had been lawful, he replied: "I question that. If we are setting ourselves up as the West as in accordance with the UN, international law and our own laws then I think we have to act in accordance with them. I'm awaiting an explanation of where the legal basis was for that incident," he said. "I'm looking for a political process."
But in the meeting, HuffPost understands that Ann Coffey MP said: "When people are getting shot in cafe terraces in Paris, we don't want to be ruminating about shoot to kill policies." There was banging of tables when others said Mr Corbyn's line on 'shoot to kill' was wrong.
On 'shoot to kill' tactics, Angela Smith said her constituents would not understand why Labour would sit on its hands in a situation where people were being held at gunpoint by ISIL terrorists.
Former Shadow Home Secretary is understood to have asked if Labour would continue to support the legal framework to shoot terrorists in emergency situations, warning that failing to do so could undermine the security services.
Dan Jarvis asked about Emwazi and whether Mr Corbyn agreed with him that it was legally justified to kill him with a drone on grounds of national self defence.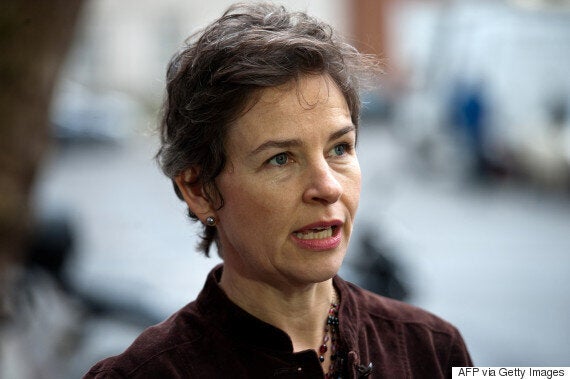 Mary Creagh, MP for Wakefield
Mary Creagh, former Shadow International Development Secretary, said when she visited Lebanon she had had meet refugees from Raqqa and others whose children were in a siege in Aleppo and who were 'begging us to get rid of Assad because that's where 90% of the deaths are coming from'.
Creagh said that under international law governments had a duty to prevent genocide and yet 'our party' had failed to protect Syrians in 2013. She also wanted to know why Labour had said 'yes' to airstrikes' in Iraq but not in Syria.
Ms Creagh also asked Mr Corbyn about his foreign policy speech that was pulled last weekend because of the Paris attacks, in which he had been due to call for a more 'independent' foreign policy. 'Who is it you want us to be more independent from?' she asked, a clear hint at the end of the UK-US 'special relationship'.
John Woodcock pointed out that he and Mike Gapes had just returned from the front line with Kurdish Peshmerga fighters on the front line in Iraq.
Mr Corbyn incensed one MP when he pointed to the deaths caused by French, US airstrikes as well as those by Russian jets. "There have been casualties caused by Russian airstrikes and those of others," Mr Corbyn is said to have said.
After the meeting, Mr Corbyn's spokesman said that 'of course' there were legal questions around the killing of Emwazi and said that the party was united on Syria.
He pointed out that David Cameron had today come round to the 'common sense' position -as outlined by the Foreign Affairs Committee - that a coherent strategy was needed before the question of extending British airstrikes could be considered.
"There is a small minority that is taking that view at successive PLP meetings but I think actually you'll find when it comes to it, there is quite a strong consensus across the kind of position that was taken and agreed at the weekend by shadow cabinet ministers, on this subject and plenty of others," the spokesman said.
"I think there is a tendency to exaggerate some of the differences. There is actually a large level of agreement in PLP and in the shadow cabinet."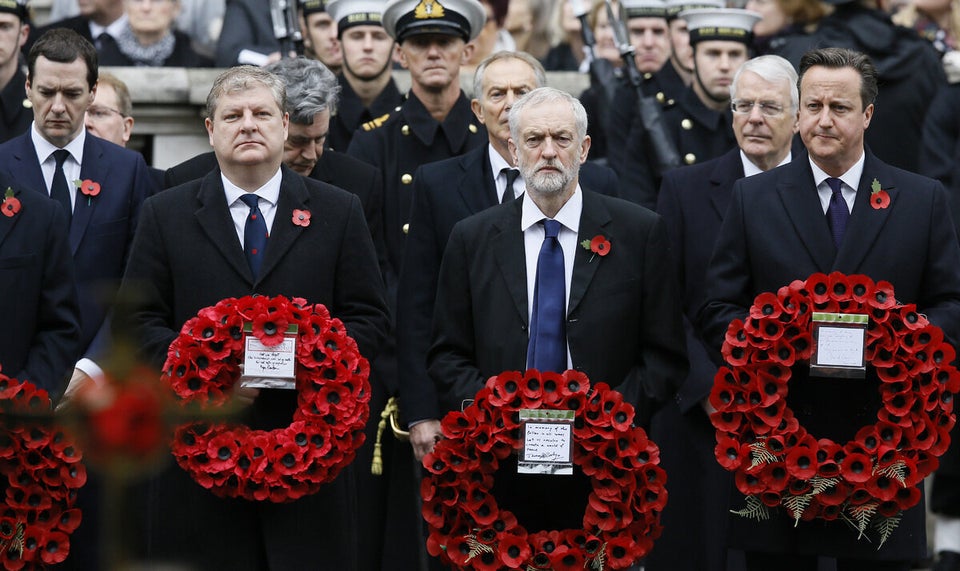 Jeremy Corbyn Labour Leadership
Related