The stars of 'Loose Women' were branded "ignorant" and "narrow-minded" on Monday (16 November), when the ITV lunchtime chat show hosted a controversial debate about the Paris terrorist attacks.
Ruth Langsford, Coleen Nolan and Jane Moore came under fire from viewers as they discussed the fear of being classed as "racist" when talking about the Muslim backgrounds of the terrorists who carried out the horrific attacks, which killed more than 120 people last Friday.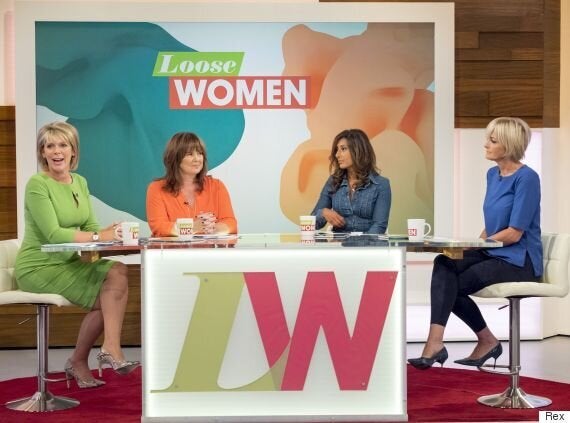 The stars of 'Loose Women'
Ruth introduced the segment by saying that she felt afraid to voice her opinions on the topic, before Coleen added: "We should be allowed to have our own opinions on things and not be classed as racist."
Jane Moore also said that she wanted "Muslims to come out and say" that they stood in solidarity against the attackers responsible for the terrorist attacks on Friday night.
The comments sparked outrage on social media, with many viewers taking to Twitter to call out the presenters on their words.
The panel was completed by businesswoman and British muslim Saira Khan, whose views resonated much more with the public.
She debunked Ruth's view that Britain was a welcoming country and called for more integration in society, explaining that ISIS "want widespread Islamophobia".
"We absolutely have to come together," she said. "They want to pitch you against me. They want to pitch people of different colour, that is their strategy and right now I absolutely agree with why people are so angry.
"They look at people with suspicion, a man with a beard on the tube with a rucksack. I don't blame you if you think it's a terrorist but we've got to hold back."
However, she did agree with Jane's point that Muslims should be speaking out.
"These people are using Islam and Muslims and it's branded all over the place. I'm a Muslim, it's not in my name," she said.
"I want to see a million people marching in this country led by Muslims to say this is not in our name because I actually think indigenous people of this country now deserve people looking like me, saying 'we are with you'."
Viewers quickly praised her more considered approach to the debate on Twitter:
The 'Loose Women' are not the only celebrities who have courted controversy following the attacks, however.
Branding the attackers "fucking cowards", he wrote: "If you think your 'god' is gonna reward you for this type of atrocity then your god is a massive c**t."
He later apologised for his remarks, and his account was reinstated, minus the offending post.
"OMG I think it's time to shut our borders! It's only a matter of time before this happens in England! Keep safe people and be vigilant," she said.
She later tried to defend her comments, following a backlash, writing: "Tweet deleted due to the amount of abuse I've received! I know what I meant and I apologise if people didn't! I Don't deserve threats tho!
"2nite Ive bin called, fat, ugly, bitch, told 2 kill myself, +worse! Put on skynews! All coz I said what lots r thinkin! Prayers for France x."
'Loose Women' airs weekdays at 12.30pm on ITV.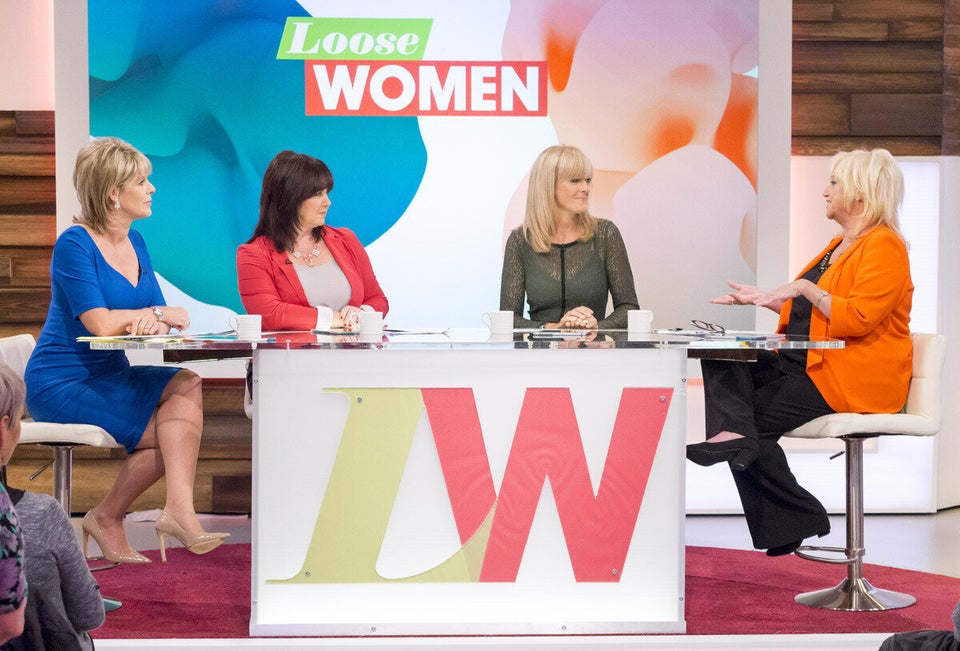 'Loose Women' Controversial Moments