In the 30 second clip a little boy declares, "Moschino Barbie is so fierce," and plays with the dolls alongside his two (girl) friends.
The advert has been praised for being progressive by YouTube viewers.
"This almost made me cry," wrote one commenter.
"I used to play with my sister's Barbies and felt such shame afterward. I'm so glad we can just let kids be kids. Thank you for this. Boys like dolls too."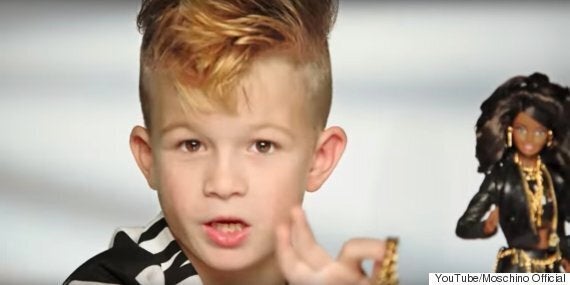 "Fabulosity totally included"
Mattel partnered with Italian fashion house, Moschino, to create the limited edition Barbie doll dressed in the brand's latest designs, including miniature accessories. The dolls sold out almost immediately.
"Boy in Barbie commercial Yes, yes and yes! 21st century - Finally," wrote another YouTube commenter.
"This is what progress looks like," added another.
This is the second time in recent weeks a Barbie advert has made headlines for offering an alternative to stereotypical gender roles.
But not everyone was convinced the advert could make up for Barbie's feminist limitations.
In a column for The Guardian, Jessica Valenti writes: "Barbie has been an aerobics instructor, an astronaut, a rockstar and a doctor. Next up: feminist Barbie? Don't hold your breath."
"When a girl plays with Barbie, she imagines everything she can become. Except fat, of course. Or not white. Or anything other than the still very standard, horrifyingly-proportioned Barbie."
Feminist site The F Word tweeted: "As long as girls think they need a 19-inch waist to attain their goals, Barbies remain limiting, not empowering."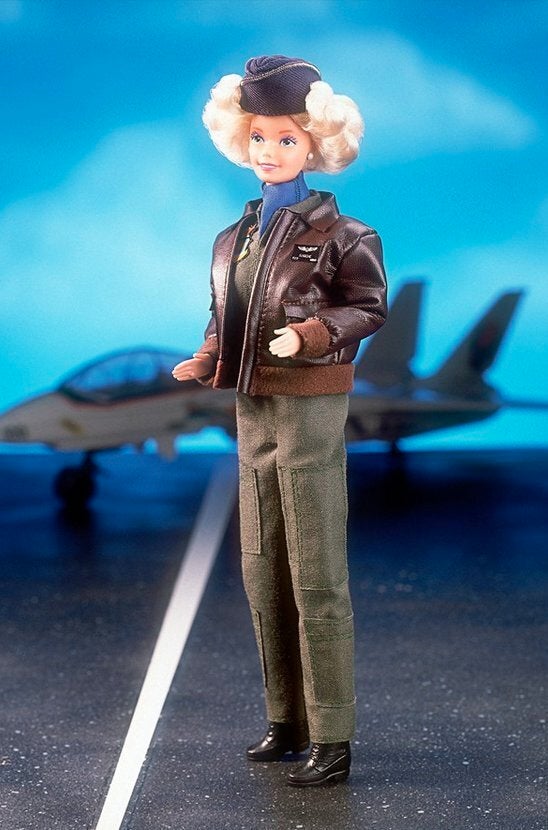 Barbie's Career Moves
Related