Mattel has announced the release of three new Barbie body types - tall, curvy and petite - which will grace its 2016 Fashionistas range.
The dolls will have a variety of skin tones, eye colours, hair styles and outfits. But it's the new body types which have got people talking - namely the "curvy" version which sees Barbie sporting a fuller figure and wider hips.
The new line includes four body types (the original, plus three new bodies), seven skin tones, 22 eye colours, 24 hairstyles and countless on-trend fashions and accessories.
While the new Barbie line has received plenty of praise, not everybody's convinced by the move. Especially as curvy Barbie doesn't actually look that much different to the others...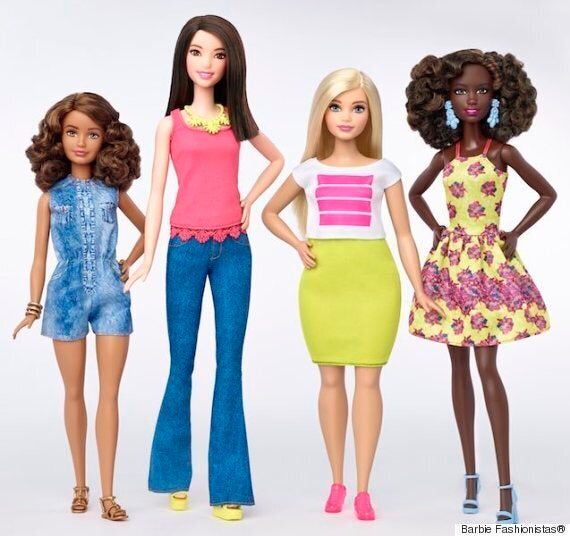 Hatterson Ford wrote on Twitter: "So, the new 'curvy' Barbie has huge hips, but a flat stomach, slim arms and thighs. I see, yes, now she's way more realistic."
There's no denying the new body shapes are a long-awaited step forward for Barbie, but we can't help think that more attention has been paid aesthetically - to the 22 eye colours, 24 hairstyles and endless new outfits.
And then there are just three new body types. Surely there are more than three in the real world?
Speaking to HuffPost UK Lifestyle about the range, positive body image campaigner Leyah Shanks said that it was "a great jump forward".
"I'm really pleased to see some progression as Barbie is renowned for its unrealistic representation of the female form," she said.
"But there's still a lot more work to do; female bodies come in a lot more shapes and sizes than just three."
The move to make the doll more diverse and relatable comes after Barbie sales dropped by 20% between 2012 and 2014.
Similarly, last year, they continued to fall despite the fact the brand introduced 23 new dolls to its extensive mix featuring new skin tones, hair colours and flat shoes.
Following the launch of the doll's new body shapes, Evelyn Mazzocco, senior vice president and global general manager for Barbie, said: "Barbie has always given girls choices – from her 180 careers, to inspirational roles, to her countless fashions and accessories.
"We are excited to literally be changing the face of the brand – these new dolls represent a line that is more reflective of the world girls see around them – the variety in body type, skin tones and style allows girls to find a doll that speaks to them."
Mazzocco isn't the only one excited by Barbie's new body, many have taken to Twitter to share their delight at the launch.
The new dolls can be viewed on Barbie.com and will be available to order on 28 January in the US. The collection will be available starting in spring 2016 at major toy retailers worldwide.
Mazzocco added: "We believe we have a responsibility to girls and parents to reflect a broader view of beauty."
What do you think? Tell us in the comments below.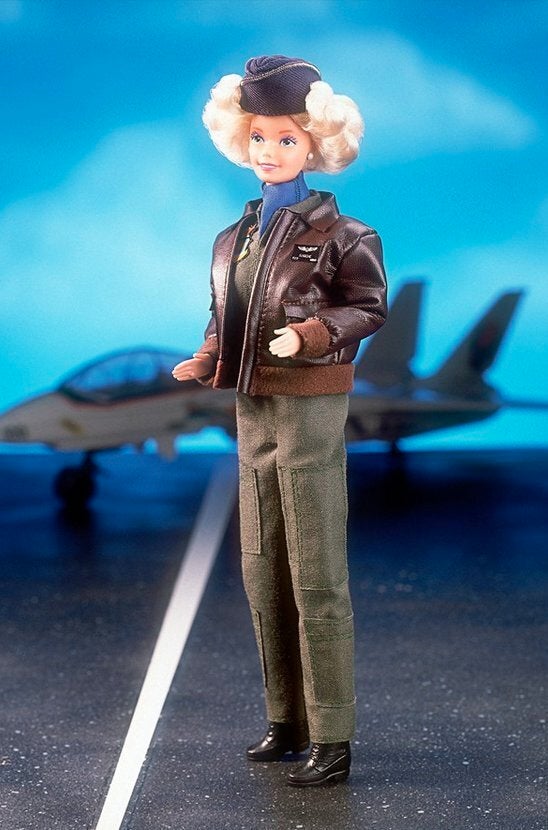 Barbie's Career Moves