The death of a leading huntswoman, killed after falling from her horse during a trail hunt, has been met with online jubilation by those who oppose the sport.
McCormick, who was a joint-master of the Cottesmore Hunt, was airlifted to hospital but later died.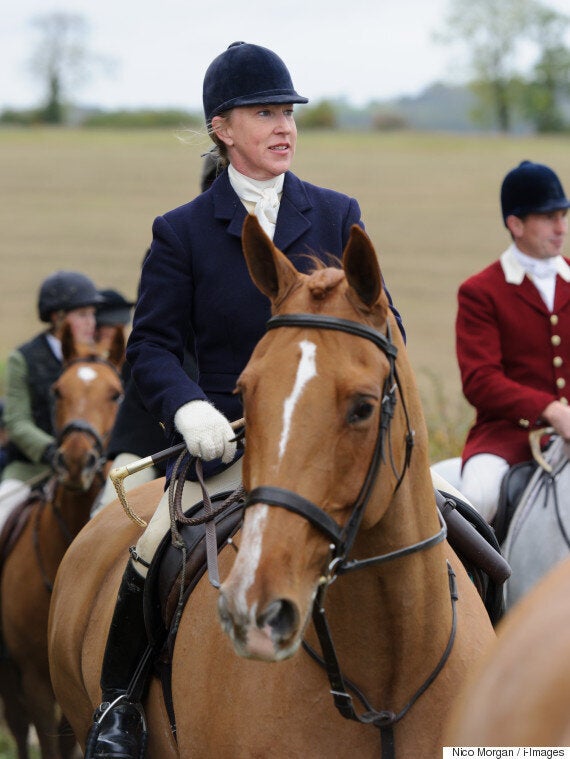 Huntswoman Gemma McCormick died after falling from her horse
News of the 44-year-old's death spread among anti-hunting and saboteur groups on Facebook, prompting a stream of bile towards the former helicopter pilot, with many making reference to the so-called "karma" of her passing during a hunt where an artificial trail is laid.
Pro-hunting group Ban Hunt Saboteurs (BHS) informed Huffington Post UK it had amassed close to a thousand screenshots highlighting abuse towards McCormick and identified some 800 individuals responsible.
Some commented McCormick had received her "comeuppance", while another stated: "You reap what you sow, bitch." Further comments expressed hope she suffered before dying in hospital.
The Sunday Times points out legal professionals and a retired NHS worker were among those posting abuse about McCormick, including Rachel Baxter, who wrote: "Karma. I salute you."
When contacted by the paper, the 41-year-old, who works with young offenders and provides legal advice for a young people's charity, insisted: "I don't have to explain or justify myself to anybody.
"I think that if people are out hunting then there's a risk that accidents will happen. That's what that comment meant. It doesn't mean anyone deserves to die. I could have worded it better but I'm entitled to my opinion."
Rick Jones of BHS believes there has been an explosion over the last year or so of a phenomenon known as the 'keyboard sab'.
He explained: "They read the propaganda spewed out daily by the hunt saboteurs and believe every word they read. Soon, they become so enraged, they throw every ounce of decency they have in them out the window. They become unrecognisable, spewing out torrents of vitriolic bile, wishing death to anyone who rides a horse, owns a gun or happens to be a farmer.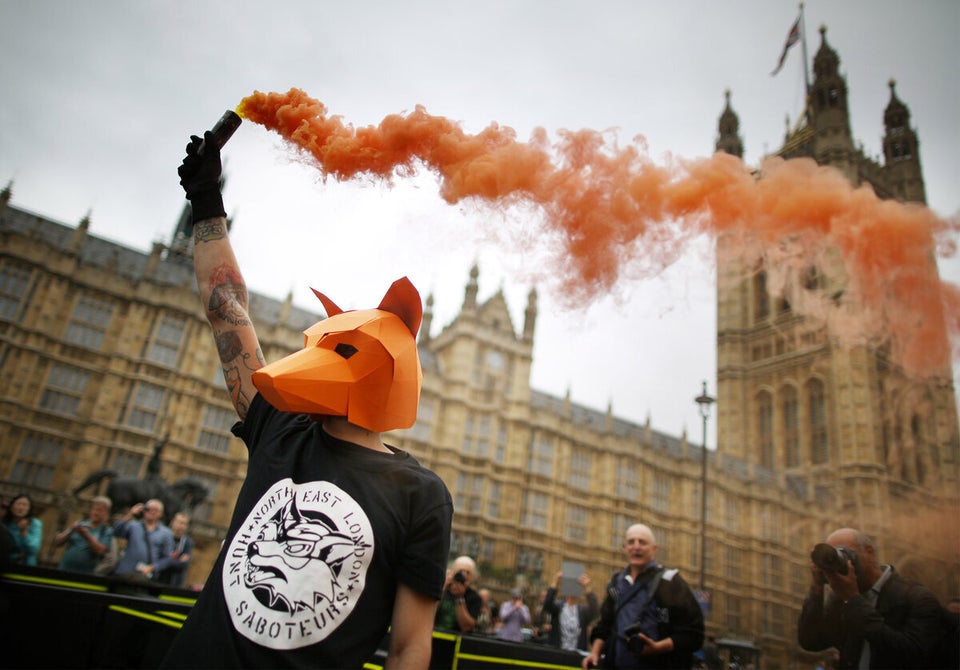 Fox hunting protest at parliament
"They totally buy in to the propaganda machine that is designed to relieve them of their hard earned cash. Its not just middle aged ladies; its students, businessmen, in some cases, even your local restaurateur."
Jones says the group has been emailing screenshots of the abuse to the employers of some of the offenders.
"A bit of research showed that some of these people were in positions of trust. A nurse, a teacher, a Brownie Leader... This shocked us. I wouldn't want my child being taught by someone who believed that Gemma should have died in agony, slowly, then be ripped apart by foxes. Should people who hold such extreme views, hold positions of trust and responsibility, be afforded anonymity?" he said.
Not everyone joined in with the abuse however.
Writing on Stop The Cull, Alice Louise Weaver said: "I personally can't celebrate death, no matter what she did she was still someone's daughter, friend and family member. They see more than the hunting side of her. I do not believe a person is ever truly evil to everyone and everything; even some of the most cruel people had families who they loved dearly. Yes hunting and seeing animals ripped apart for sport is an evil thing to do and it needs stopping but I do feel bad for the family and friends who are now in mourning."
"Crowing over the death of someone because they don't happen to agree with you is disgusting. I don't support fox hunting but I certainly don't celebrate this woman's death," added Yvonne Glynn Stimpson.
Jones added: "The sabs have a very slick operation, designed to tug on the heart strings of a population that is largely ignorant to what actually happens, to the law and to the Hunting Act 2004.
"They truly believe that hunting is banned, and no-one should be riding out with hounds in the countryside, even though hunting still takes place totally legally under the exemptions in the Act and hunts carry out trail hunting – where a scent is laid for the hounds to follow."