A women has told of how more than two decades of compulsively pulling out her hair, eyebrows and eyelashes has left her too self-conscious to leave the house.
Jenna Kitchen, 29, has battled trichotillomania – a condition whereby sufferers are unable to control the impulse to pull out their own hair – since she was just seven years old.
Over the years, she has plucked out her eyelashes and eyebrows, leaving her confidence in tatters.
Then, after the birth of her daughter Madison in March 2012, she sunk into a deep postnatal depression and began to pull out her hair as well, leaving her with a large bald patch.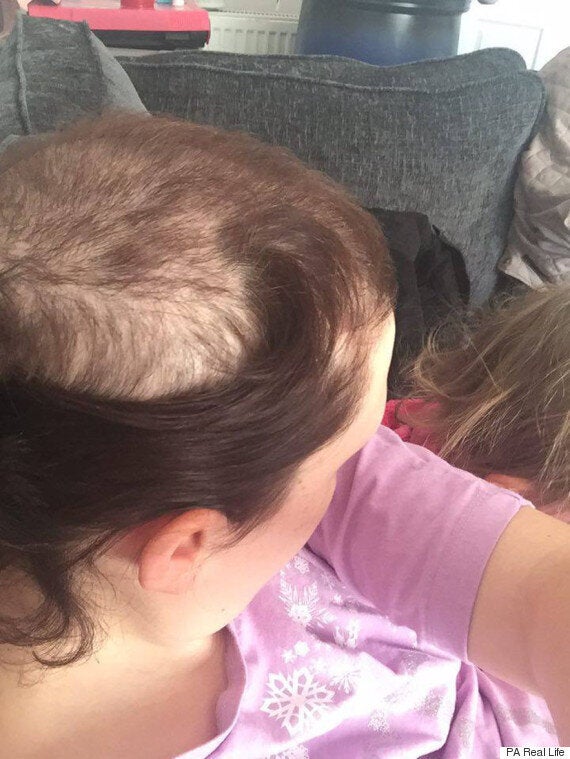 "It's just gotten out of control," said Kitchen, of Burton-on-Trent, Staffordshire.
"I would just like to feel a bit more normal. I don't see any of my friends. I rarely leave the house apart from the school run. I'm just too self-conscious and I've had enough."
Kitchen has struggled with trichotillomania since she was a child, but said it is currently the worst it's ever been.
Her downward spiral began after she became a mother three years ago and suffered severe postnatal depression and anxiety.
At her lowest ebb, she could not even bare to be in the same room as her daughter Madison and partner, 35-year-old Chris.
Four weeks after giving birth, she sought help and was placed on a course of antidepressants.
But sadly, they did little to stop her compulsion to pull out her hair.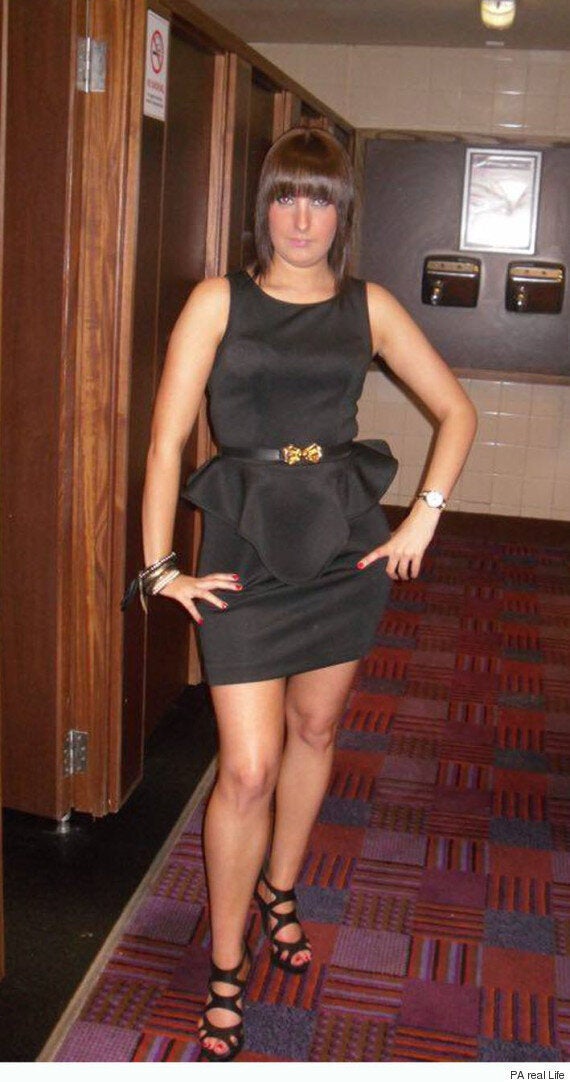 Jenna Kitchen before trichotillomania left her with bald patches
"With my face, you can hide the lack of hair with makeup. I'll pencil in my eyebrows and wear heavy eyeliner and eyeshadow so the fact that I don't have eyelashes isn't immediately noticeable," she said.
"But with my hair, it's gotten that bad that I don't leave the house without a cap on."
Currently, Kitchen is working with a counsellor to try and determine the trigger of her trichotillomania.
She is keeping a diary of the dates and times she pulls her hair, and what sort of mood she is in when she does it.
"It doesn't hurt when I pull it out," she said. "It's difficult to explain. It's more a feeling of relief.
"I do it without thinking, just absent-mindedly while I'm sitting watching TV or something."
Kitchen is now putting together a string of fundraisers to help gather the money needed for a custom made wig.
It will be fitted especially to cover her bald patch and designed to blend in with her natural hair.
As it's made of real hair, she can wash, style and dye it as she pleases, giving her own hair a chance to grow underneath.
Currently, more than £500 has been raised in a matter of days.
Kitchen has also taken the steps to reach out to other sufferers via online support groups.
"I spent years feeling alone. Ever since I was a child, I thought I was the only person in the world like this, so it's a relief to find people who understand," she said.
"I just don't want this to affect Madison. I don't want her to be bullied or anything because of me, so it's time to get some help."
Kelsea Little, Media Director at GoFundMe.com said: "Jemma is just one of thousands of campaign organisers across the UK who trust GoFundMe to help them raise money for the things that matter to them most.
"It is encouraging to see that over £500 has been raised in such a short amount of time through the support of friends, family and loved ones."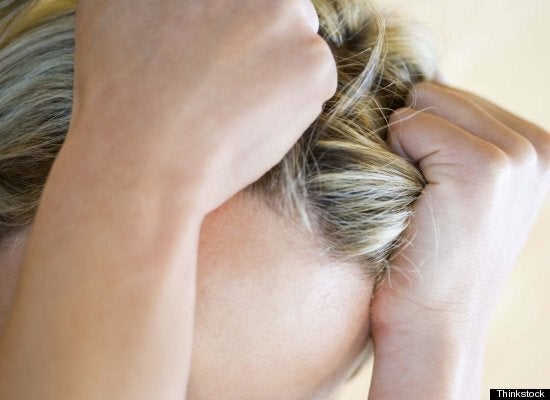 11 Causes Of Hair Loss